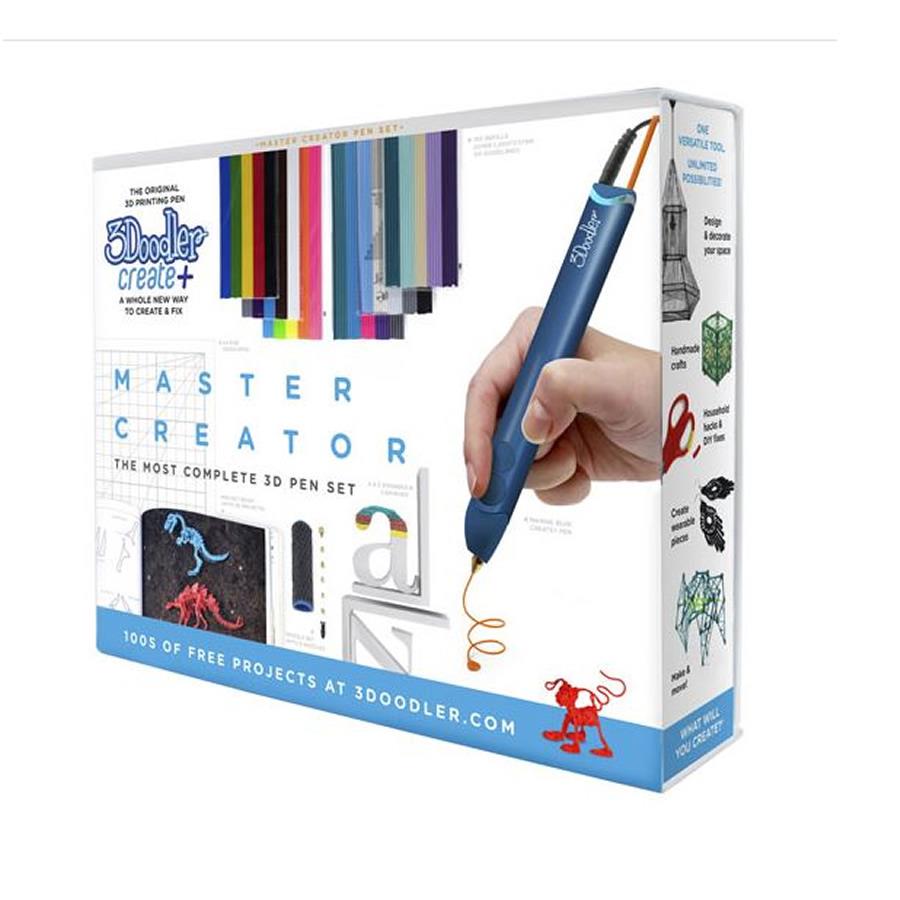 3Doodler Create Plus Master Creator 3D Printing Pen Set - Blue
3Doodler Create Plus Master Creator 3D Printing Pen Set - Blue
Compact and easy to use, this 3D printing pen extrudes heated plastic that cools almost instantly into a solid, stable structure. The possibilities are endless! If you can scribble, trace, or wave a finger in the air, you can use the 3Doodler CREATE. 

Now with dual drive, the new Create+ 3D printing pen is completely re-engineered to give you an ultra smooth and enhanced Doodling experience. Improvements include greater durability, reduced chances of nozzle clogging, and better speed control for doodling over big spaces or intricate details. 
Make Art, Design, Personalize
The world is your canvas. With over 70 colors at your fingertips in more than 3 different types of materials, the possibilities are endless. From whimsical masks to adorable figurines, modern jewelry to an entire runway outfit, what will you create?
Decorate, Fix & Hack
A handmade gift for a friend, a decoration for your next party, you'll be amazed by all the stuff you can make with the 3Doodler Create+. Or, if you're a DIY-er, this versatile tool can help you fix worn out cables, improve a kitchen hook, and more. Now think of the possibilities.