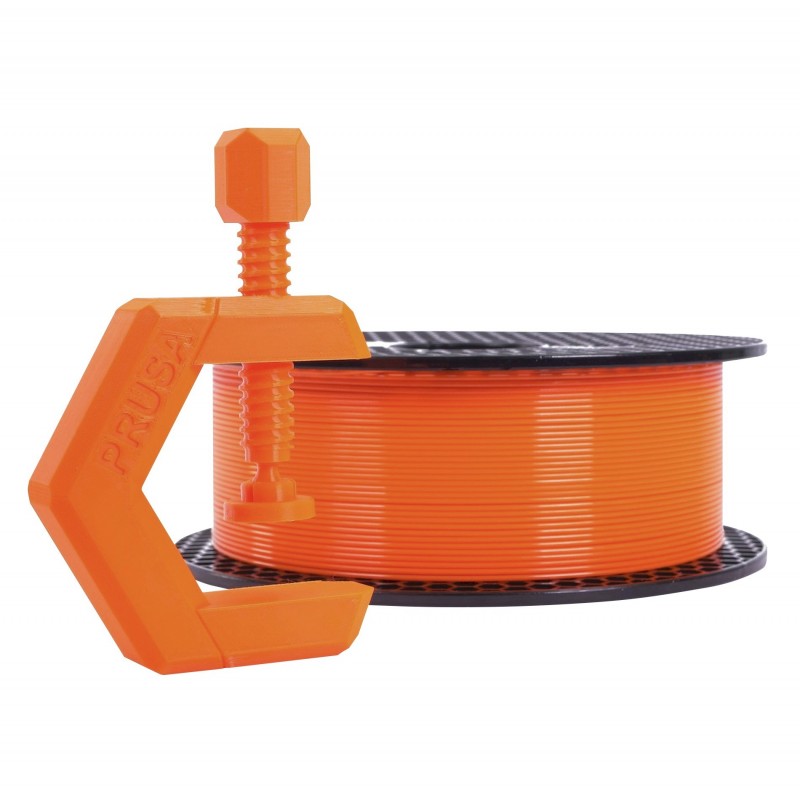 Prusa Research Prusament PETG Prusa Orange 1kg
Prusament PETG is Prusa's own in-house made filament. The whole manufacturing process is closely monitored and tested - they guarantee ±0.02mm precision and highly-consistent colors. You can inspect parameters of every spool they made at prusament.com. Check the sample spool!
PETG Prusa Orange is a signature coluor used on Original Prusa i3 printers.
***During the pandemic, Prusa PETG Prusa Orange supply is fluctuating due to increased demand and because Prusa Research is also producing a discounted version called PETG Prusa Orange for PPE. For customers who do not mind using PETG Prusa Orange for PPE and would rather not wait several weeks for resupply, we will ship you the PPE version (exactly the same material with slightly less tight tolerance of width, less tight winding and less packaging) with a $10 coupon per spool purchased for your future orders. Please contact us directly if you wish to wait for regular PETG Prusa Orange.***