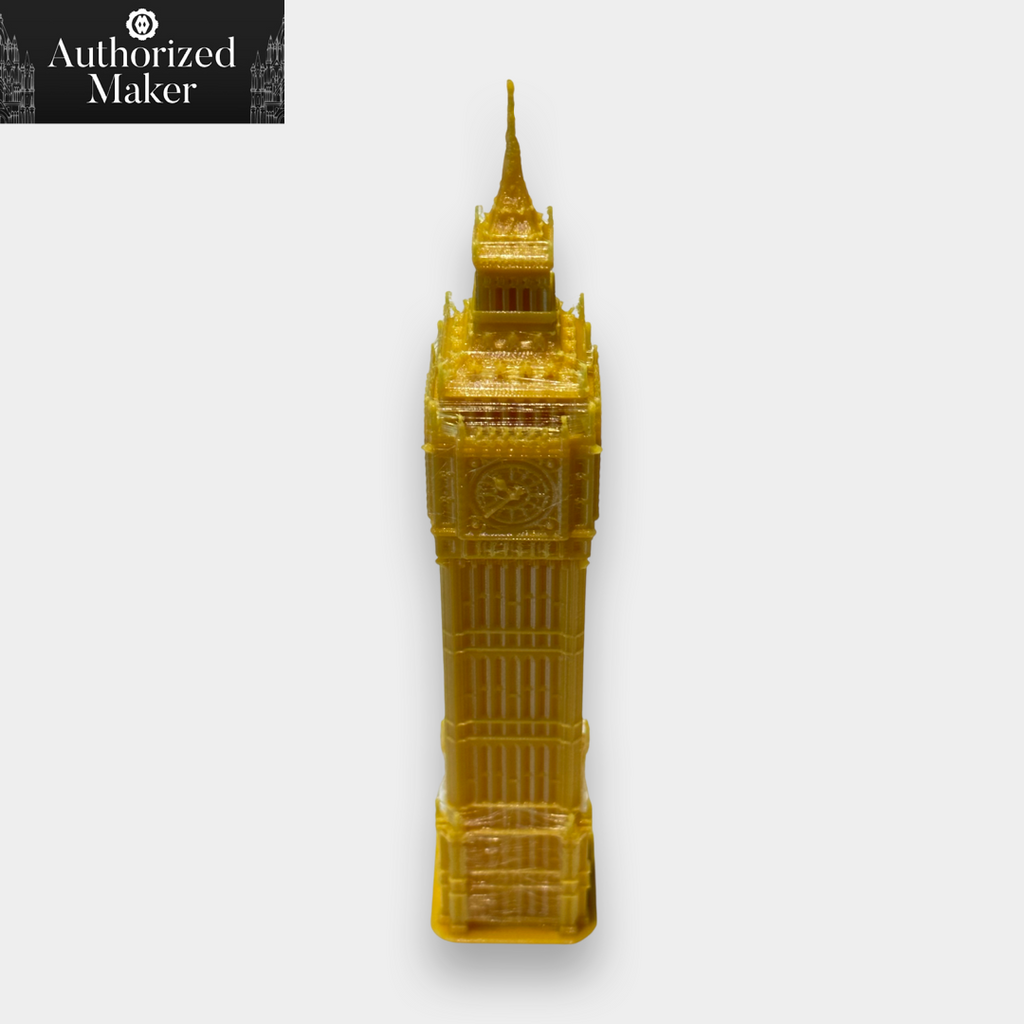 Big Ben (Elizabeth Tower) - London, UK
Welcome to London!

The most famous landmark of London and the United Kingdom: the Big Ben. The tower is officially known as Elizabeth Tower, although the nickname Big Ben, which is the main bell, has stuck . The tower holds the second largest four-faced chiming clock in the world. It was completed in 1858 in gothic revival style. It stands by the river Thames, in a corner of the Houses of Parliament, in Westminster.
This model was originally designed by Dany Sánchez of MiniWorld3D. Makerwiz is the Authorized Maker of 3D prints designed by MiniWorld3D.
The size of this model is ~182 x 35 x 35 mm. 
The material is PLA. The resolution is 0.2mm layer height. The infill is 15%.
Our 3D print featured in the product photos was printed using Olympic Gold PLA (from ColorFabb), but we have over 60 vibrant colours available to choose from!