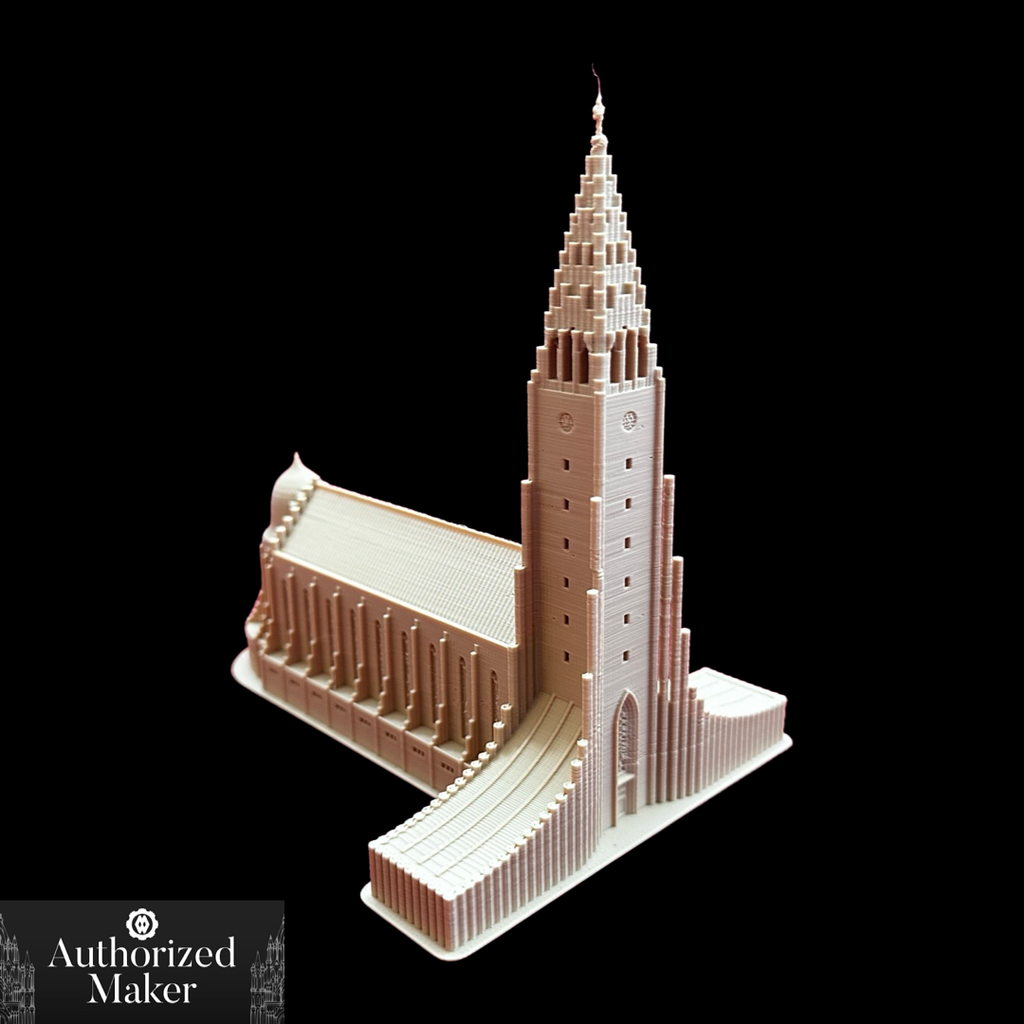 Hallgrímskirkja - Reykjavik, Iceland
Velkomin til Íslands!

Welcome to Iceland!
Hallgrímskirkja is a Lutheran church situated in the center of
 

Reykjavík, Iceland. It is one of the best-known landmarks and is visible throughout the city. State Architect Guðjón Samúelsson's design of the church was commissioned in 1937, resembling the trap rocks, mountains and glaciers of Iceland's landscape. It wasn't finished until 1986.

At 74.5 meters (244 ft) high, it is the largest church in Iceland and among the tallest structures in the country. The church is named after the Icelandic poet and clergyman Hallgrímur Pétursson (1614–1674).
This model was originally created by
Dany Sánchez
 from MiniWorld3D. 
Makerwiz is the Authorized Maker of 3D prints designed by MiniWorld3D.
The size of this model is ~134 x 102 x 132 mm. 
The material is PLA. The resolution is 0.2mm layer height. The infill is 15%.
Our 3D print featured in the product photos was printed using Matte Kraft PLA (from D3D), but we have over 60 vibrant colours available to choose from!