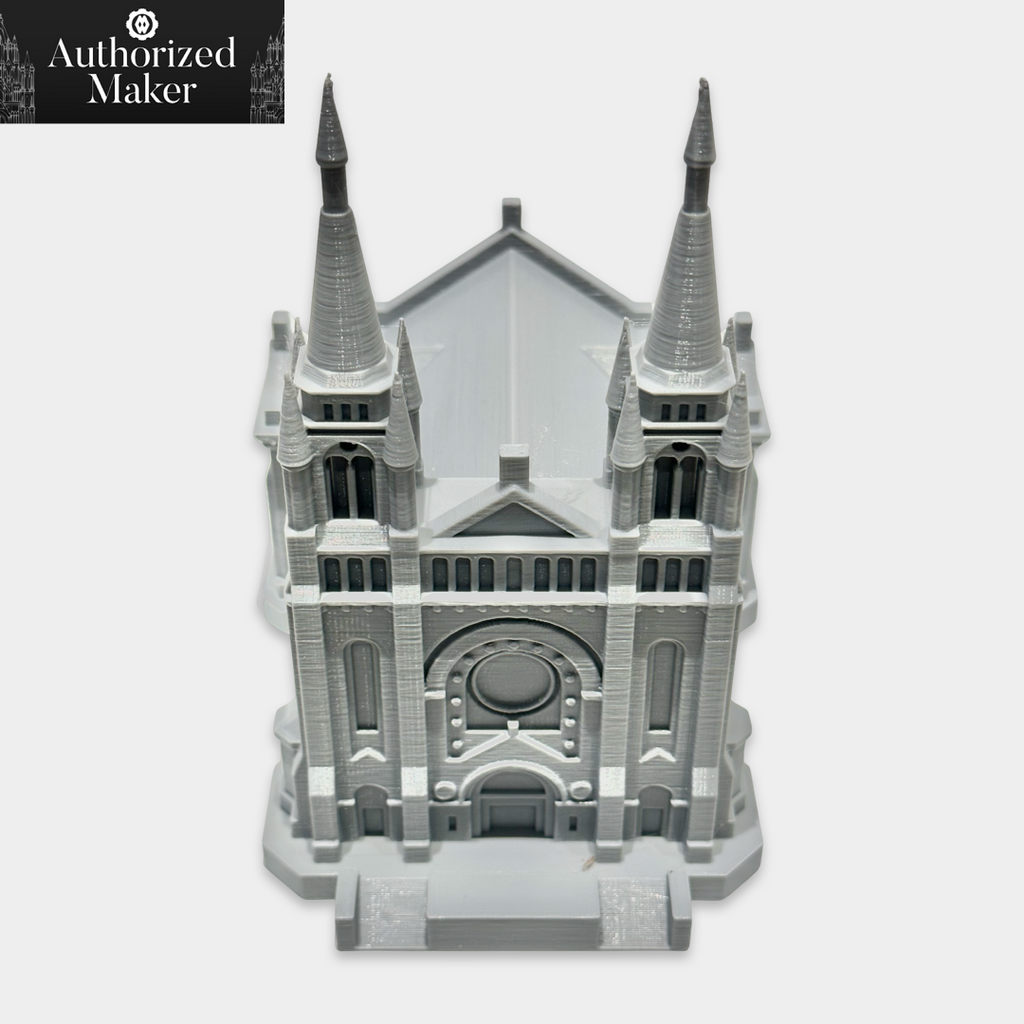 Sioux Falls Cathedral - Sioux Falls, SD, USA
Welcome to the US Midwest!

St. Joseph's Cathedral of Sioux Falls, South Dakota in the United States is a catholic temple built in the XX Century and recently restored. It is one of the greatest landmarks of the city, along with the Sioux Falls themselves.
This model was originally designed by Dany Sánchez from MiniWorld3D. Makerwiz is the Authorized Maker of 3D prints designed by MiniWorld3D.
The size of this model is ~118 x 152 x 158 mm. 
The material is PLA. The resolution is 0.2mm layer height. The infill is 15%.
Our 3D print featured in the product photos was printed using Gravity Grey PLA (from Prusament), but we have over 60 vibrant colours available to choose from!