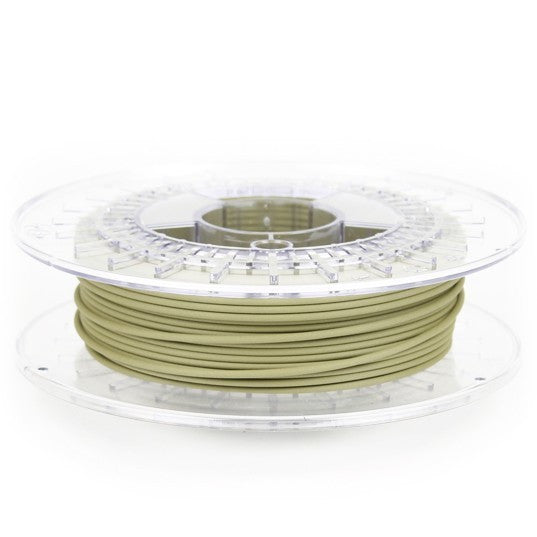 ColorFabb BrassFill (750 g)
The filament is slightly softer then ColorFabb BronzeFill and CopperFill, users need to be careful with applying pressure onto the filament. We've found that 3D printers using a bowden tube set-up and 2.85mm filament gives the least reliable results. Users need to take extra care of not over stressing the filament, with pressure and retraction settings. The current formulation is providing excellent results on 1.75mm direct drive printers, such as the Makerbot Replicator 2 and Prusa I3.
Like CopperFill and BronzeFill, the BrassFill filament can be post processed. A unique quality of BrassFill is the lovely golden shine it shows when polished to perfection.