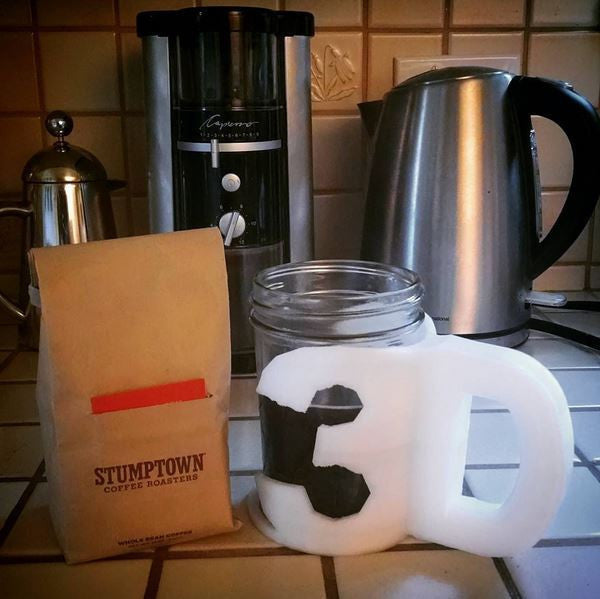 Proto-Pasta High Temperature Resistant Annealable PLA (Translucent HTPLA) (500 g) - 2 Colours
HTPLA out performs PLA, ABS, and Polyesters like PET!
Proto-pasta's HTPLA v2.0 is better than the original kickstarted version. This new formulation is higher performing and lower cost. HTPLA prints similar to standard PLA but is "Hella Tough" and can be "Heat Treated" for "Higher Temperature" resistance. This durable PLA has a theoretical Heat Deflection Temperature (HDT) of more than 140C (285F) after heat treating though in our experience 120C or more was practically attained.  This means HTPLA parts maintain strength and form to much higher temperatures than PLA, ABS, or Polyesters like PET which loose structure as soon as 55C and by 100C.
How do you "Heat Treat" for maximum performance? Bake your parts into a oven until you see a change from translucent to opaque. Yes, there is an obvious visual change indicating the improved performance! We had good luck in a lab oven at 110C (230F) for an hour or less. We recommend leaving the supports on your parts, placing them on a non-radiating surface (like glass, ceramic, or composite), and letting them cool in the oven to minimize distortion. Parts can be baked at a lower temperature (though must be above 60C for any change to occur) for a longer time with less risk of unwanted deformation.
Available in 1.75 & 2.85 (3) mm diameter

Colours include Iridescent Ice & Silver Smoke

500g 8" diameter spool only
No abrasive fillers so expect normal wear with standard nozzles.
In our experience, good results were achieved using standard PLA parameters with standard build surface preparation (blue tape, glue stick, or BuildTak). No heated bed required.  Some shrinkage and distortion may occur in the annealing process, so larger or dimension critical parts may need to be scaled larger to compensate or printed in our more stable, lower shrink Carbon Fiber version.