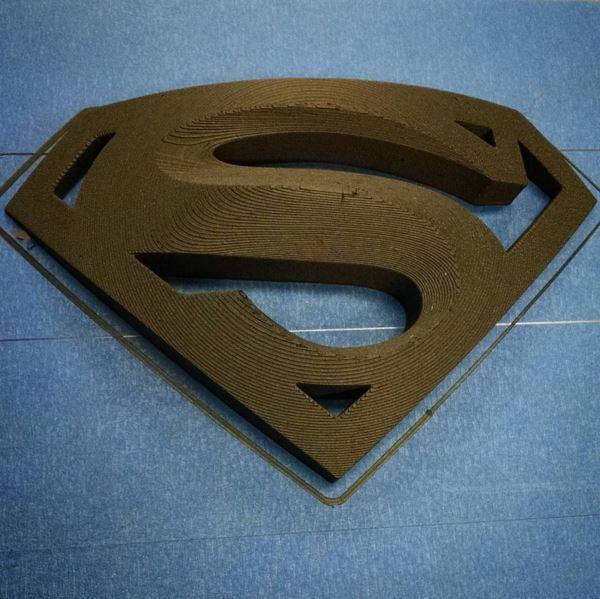 Proto-Pasta High Temperature Resistant Annealable Carbon Fiber PLA Composite (500 g)
High Performance, Easy Printing...It's World's Best CF!
Proto-pasta's High Temp Carbon Fiber PLA (HTPLA-CF) combines engineering-grade performance with the ease and eco-friendliness of PLA printing. Since kickstarting the World's First 3D Printable Carbon Fiber PLA and our original High Temp PLA, we've wanted to combine the two for a "super-material". Why is this material "the best"?
Compared to ABS and PET-like materials, HTPLA-CF has:
Easier and more reliable printing

No heated bed required
Lower processing temperatures, like standard PLA
Less warping and distortion when processing

More temperature resistance* for maintaining properties to higher temperatures

ABS and PET get soft at 80C +/- 10C
HTPLA-CF maintains properties up to 120C or more (*when annealed)

Higher strength and better strength-to-weight ratio for stronger parts with less material
Improved surface hardness for less wear in abrasive environments
Less shrinkage and distortion for more accurate parts
Higher stiffness so parts hold their shape
Renewable biopolymer with low odor
Highly desirable black finish
Compared to the Original Carbon Fiber PLA, HTPLA-CF has:
Improved toughness for less breaking when handling and easier processing
Higher HDT when annealed for maintaining properties to higher temperatures.
Compared to High Temp PLA, HTPLA-CF has:
Improved surface hardness for less wear in abrasive environments
Less shrinkage and distortion for more accurate parts