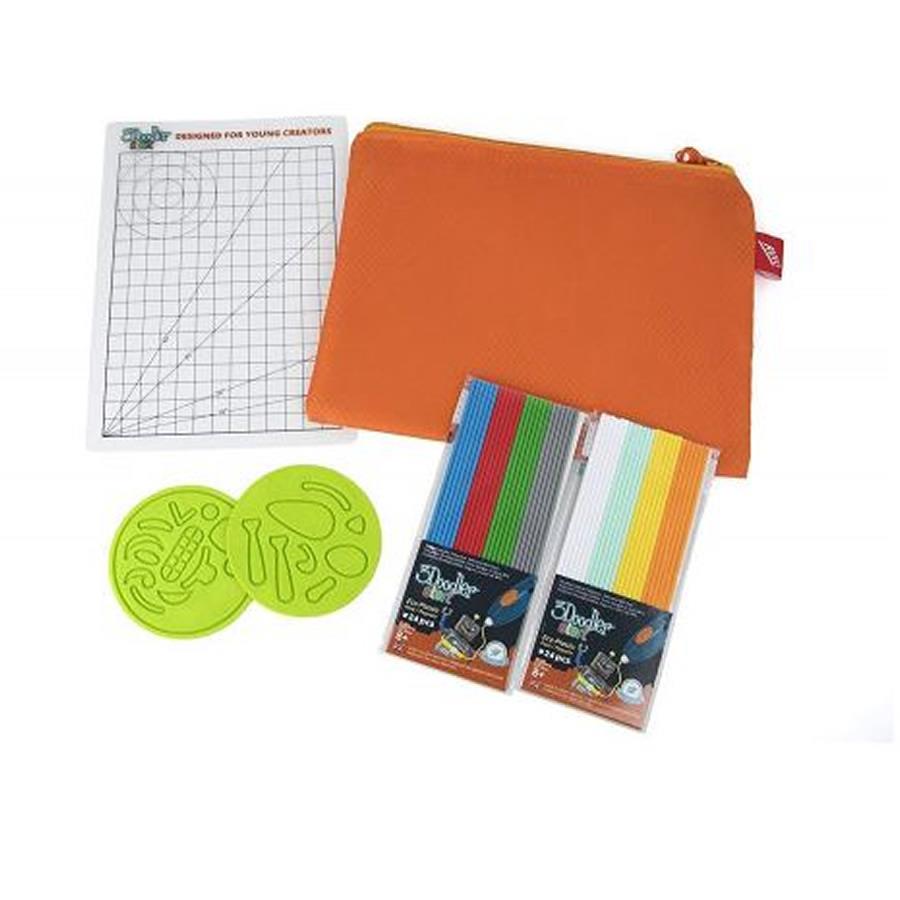 3Doodler Start DoodlePad, 2 Plastic Pks, 2 Blocks, Guidebook
3Doodler Start DoodlePad, 2 Plastic Pks, 2 Blocks, Guidebook
The essential tool to creating your best Doodles! With helpful gridlines for accurate Doodles, the 3Doodler Create DoodlePad provides a flat surface to doodle and create all of your designs. It is perfect for use with stencils; simply place the stencil under your DoodlePad, trace over it, and then lift up your creation after it cools! It is compatible with 3Doodler 2.0 and Create! The only thing limiting you is your imagination. What will you create? 


FEATURES
Compatible with 3doodler 2.0 and create: with the 3doodler create doodlepad, you can use your 3doodler 2.0 or create 3d printing pen to build marvelous designs on a sleek, flat surface! 
Helpful gridlines for accurate doodles: combined with helpful gridlines for accurate doodles, the doodlepad is the perfect surface for 3doodling! 
Numerous resources for doodlers: use any of our stencils from our website and online community to create beautiful designs. Simply print it out, place it under the doodlepad, and then doodle away!