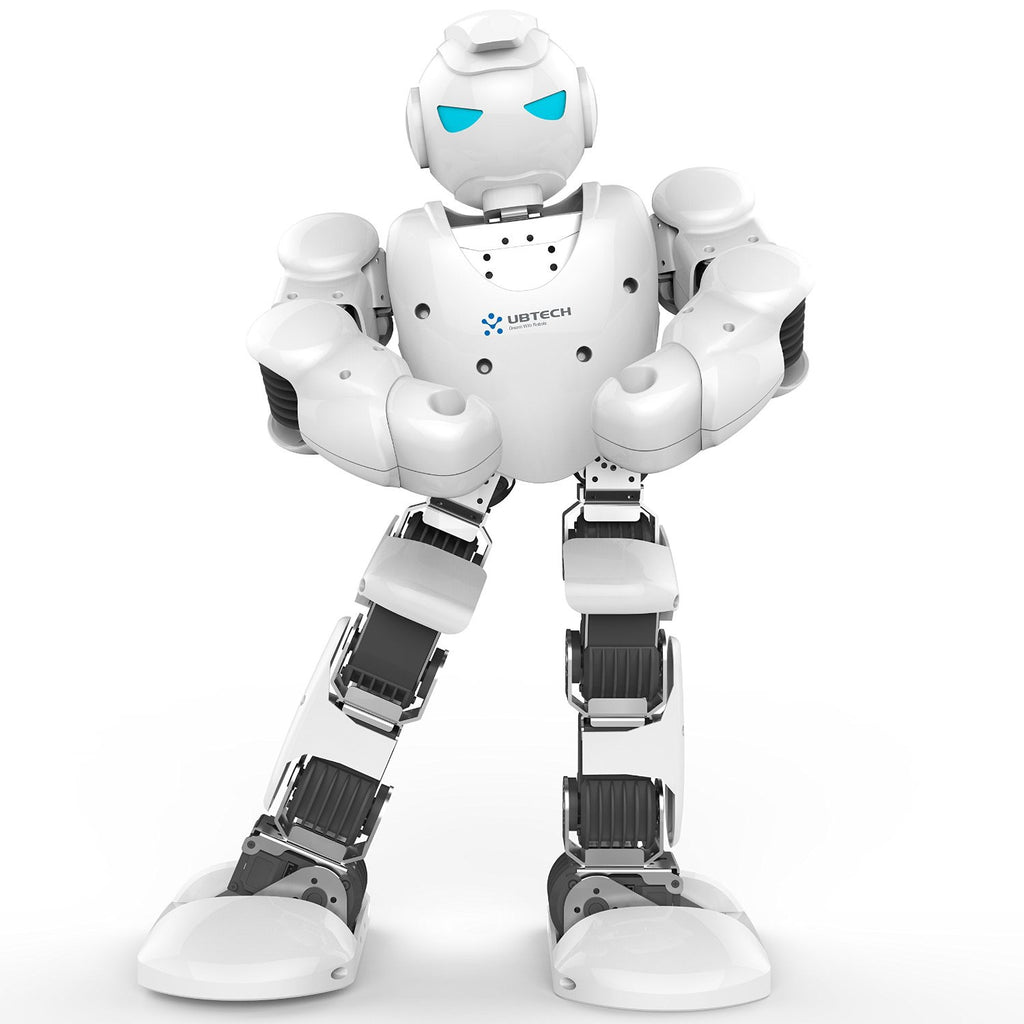 UBTech Alpha 1S Intelligent Humanoid Robot
The first humanoid robot designed for the family

Sharing the joy. The upgraded version of the apps control program featuresa sharing list for new actions, which can upload and download quickly.This allows you to share your joy with amateurs around the world.

Easily controlled via the APP. Using the APP terminal to control Alpha 1S issimple and easy. This allows you to display its advantages whenever andwherever possible. 

Highly precise. Alpha 1S has 16 servo joints, which can move with highprecision, thus enabling it to perform various highly complex actionswith ease and achieve human simulation. 

Simple and easy to operate and control. With Bluetooth, it can be quicklyconnected to its mobile app. It is also compatible with iOS and Android. 

Visual Programming at PC Terminal. It features editing software for 3Dvisual actions with an interface that is simple and easy to operate. Thisenables even non-professionals to edit in no time. 

Safe with strong protection. Its suitable for young amateurs and beginnersfor its finger-friendly structural design as well as eco-friendly and shockresistant materials. 
Technical Specifications
Degree of freedom
16 degrees of freedom
Material
Aluminum alloy structure, ABS housing
External storage
Standard 128M, maximum support up to 32G
Control mode
Dual-mode Bluetooth 3.0/4.0 BLE+EDR
Compatible systems
Windows/iOS/Android
Software programming
Achieving the analogue simulation based on 3D visual PC software
Item Dimension (L"xW"xH")
20 x 8 x 13

Weight
8.82 lb

Warranty Information
6 months on servos