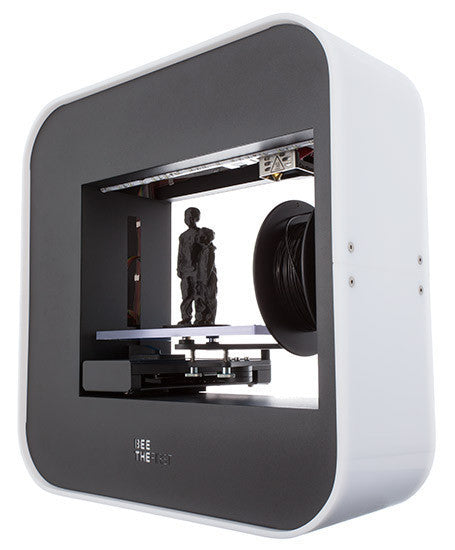 BEEVERYCREATIVE BEETHEFIRST 3D Printer - Refreshed
MULTIPLE AWARD WINNING 

3D PRINTER
BEETHEFIRST is a professional, easy-to-use and portable 3D printer.
It's ideal for professionals, like architects and designers, and has a unique transportable pack, called BEEPACK, where you can find everything you need.
IT'S ALL ABOUT 
RELIABILITY
BEETHEFIRST has been on the market since the beginning of 2014 and is
known for its reliability.
More than 750 prints and 5000 hours of Printing without re-calibrating?
Yes, BEETHEFIRST can do it and the users know it!