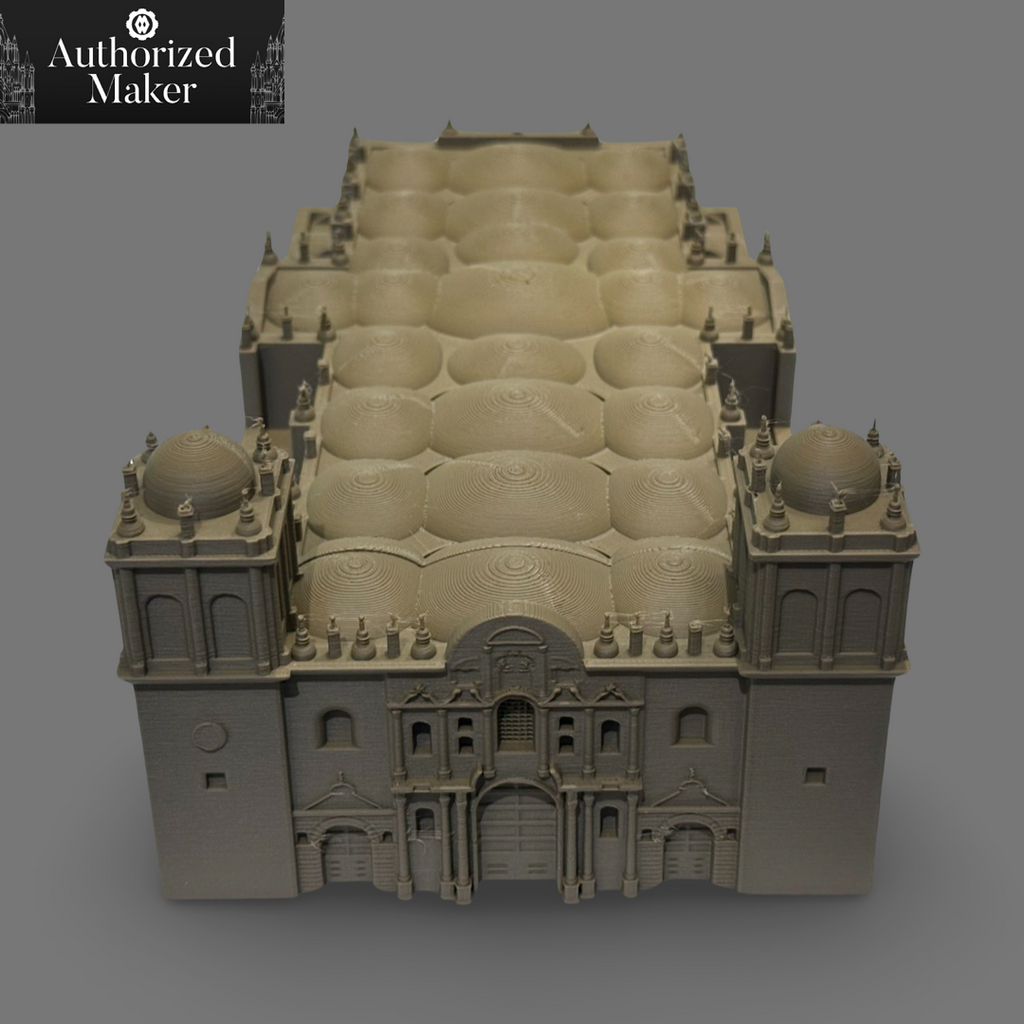 Cusco Cathedral - Cusco, Peru
Welcome to Cusco, Peru!
The Cathedral of Cusco or Cathedral Basilica of the Virgin of the Assumption is the main temple of the city of Cusco, in Peru and houses the headquarters of the Archdiocese of Cusco. The Cathedral Basilica of Cusco, together with the Triunfo temple make up the Cathedral Complex, it is located in the northeast sector of the current Plaza de Armas of Cusco. In the place that, during the Inca period, was occupied by both the Suntor Wassi (lit. "Government House") and the Kisoarkancha or Palace of the eighth Inca Viracocha. The complex occupies an area of 3,920 square meters and is the most important religious monument in the Historic Center of Cusco.
This model was originally designed by the talented young 3D artist Álvaro of @3dvision_prints. Makerwiz is the Authorized Maker of 3D prints designed by MiniWorld3D.
The size of this model is ~243 x 136 x 91 mm. 
The material is PLA. The resolution is 0.2mm layer height. The infill is 15%.
Our 3D print featured in the product photos was printed using Matte Brown PLA (from D3D)!