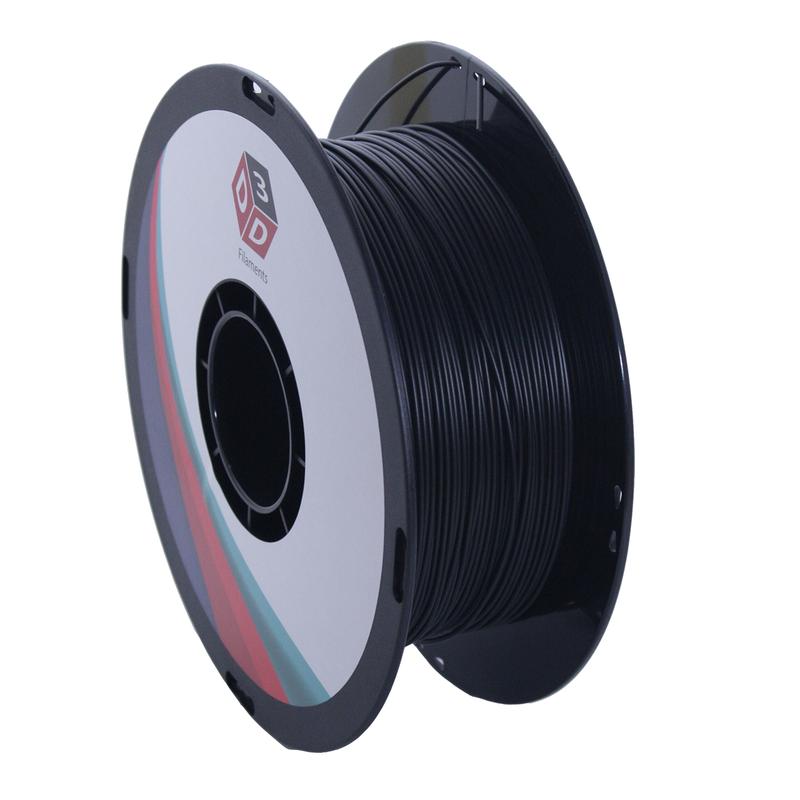 D3D Premium Matte PLA Filament, 1.75 mm, 1 kg Spool
1kg (2.2lbs) spool of D3D Premium Matte PLA filament comes with a resealable bag and a desiccant pack. Our D3D Premium Matte PLA filament is made by Inego 4043D Biopolymer. It is easy to use and nontoxic. Made with and bio-degradable materials derived from renewable resources. 8 colours available!
PLA is especially ideal for printing objects with flat surfaces, hard angles and ones requiring tight tolerances for fit.
Material: 100% Grade A Virgin Raw Inego 4043D Materials
Property: Non-Brittle Formula Blend
Manufacturing Process:  Controlled using Non-Contact Laser Diameter Gauge:±0.03 mm Tolerance. Monitored with rapid, reproducible and repeatable measurements to exact dimensional tolerances. Maintaining high consistency of dimensional accuracy, the production process embedded with Error Proofing Mechanism (POKE-YOKE) that automatically stop a production line the moment a non-conforming measurement is detected.
Certifications: D3D Filaments are complaint with ROH Certifications: free from any potential hazardous substances including cadmium, mercury and chromium.
Technical Specifications
Printing Temperature : 190°C - 230°C
Heated Bed: PLA can be printed with or without a heated print bed, however, if your 3D printer does have a heated bed, it is recommended that you set your bed temperature to approximately 60°C.
First layer usually 5°C-10°C higher than subsequent layers.
Sticks well to Glass with PVA Glue ,BuildTak, PEI, or blue tape.
Cooling Fan: Highly recommended.