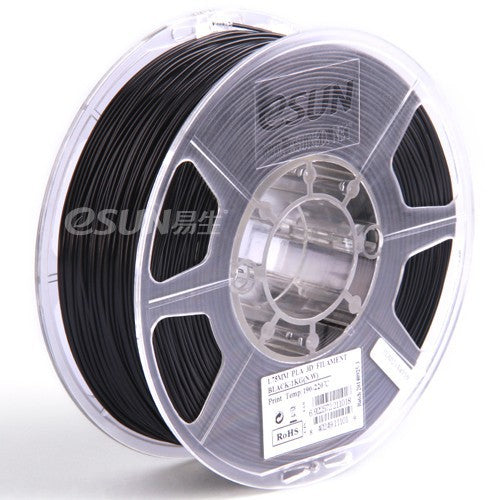 eSUN PLA+ 3.00 mm Filament, 1 kg Reel
eSUN 3D Optimized PLA+ filament can completely replace PLA in the application.
Suitable for MakerBot, Up, RepRap, Cubify and any other FDM 3D printers!
10 colours available.
Specification:
- 3.00 mm (Accuracy:2.9-3.0 mm)
 
Characteristics:
- extracted and purified from corn grain;
- high rigidity, good glossiness and transparency;
- suitable for printing larger models;
- toughness is 10 times more than the PLA on the market;
- no wiredrawing problems, the surface of the printouts will be smoother and more delicate;
- no cracking problem.
Packing:
- 1.0 kg/spool
PLA + Printing Parameters:
Best print temperature: 190-210 °C
Base temperature: 0/65 °C
Feed speed: 30-90 mm / s
Idling speed: 90-150 mm/s