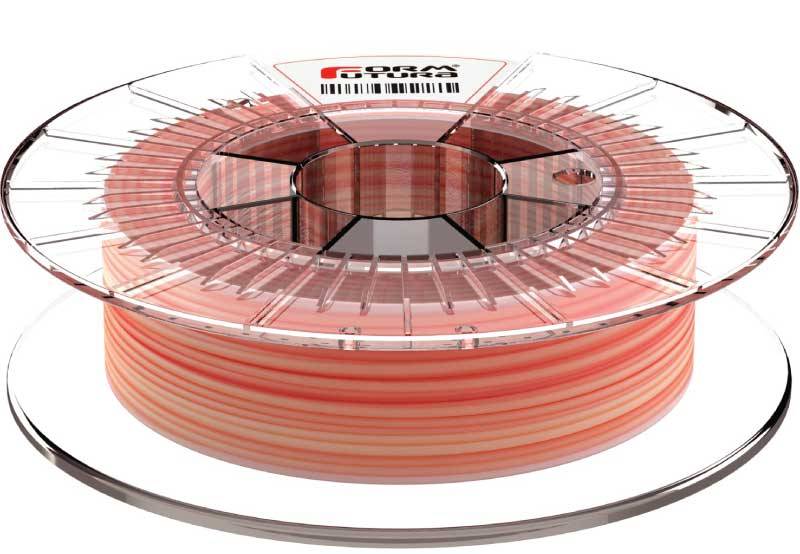 Formfutura Atlas Support Filament (Water Soluble) - Natural, 300 g
Atlas Support is the next generation in PVA water-soluble support materials for FFF/FDM 3D printing. Atlas Support is the result of extensive research to PVA improvement which has resulted in an unique formulation where numerous PVA grades have been blended into one superior water soluble support material with improved thermal stability.
Atlas Support has good bonding to a wide variety of materials – such as PLA, ABS, PETG, ASA, HIPS, et cetera – and is much less sensitive to degradation by humidity.
Unique features
Excellent water solubility

Excellent support material for complex dual extrusion prints!

Improved thermal stability

Much lesser risk of clogged nozzles caused by deteriorating/crystalizing material in (too) hot nozzle

Good bonding to various (thermo)plastics

Odourless processing

Biodegradable once dissolved in water
General printing guidelines *
Nozzle size: 

≥ 0.15mm

Layer height: ≥ 0.1mm
Flow rate: ± 100%
Print temp: ± 180 - 205° C 

*

Print speed: Medium
Retraction: Yes ± 5mm
Heat bed: ± 0 - 60° C
Fan speed: 0-25%
Experience level:

 

Expert