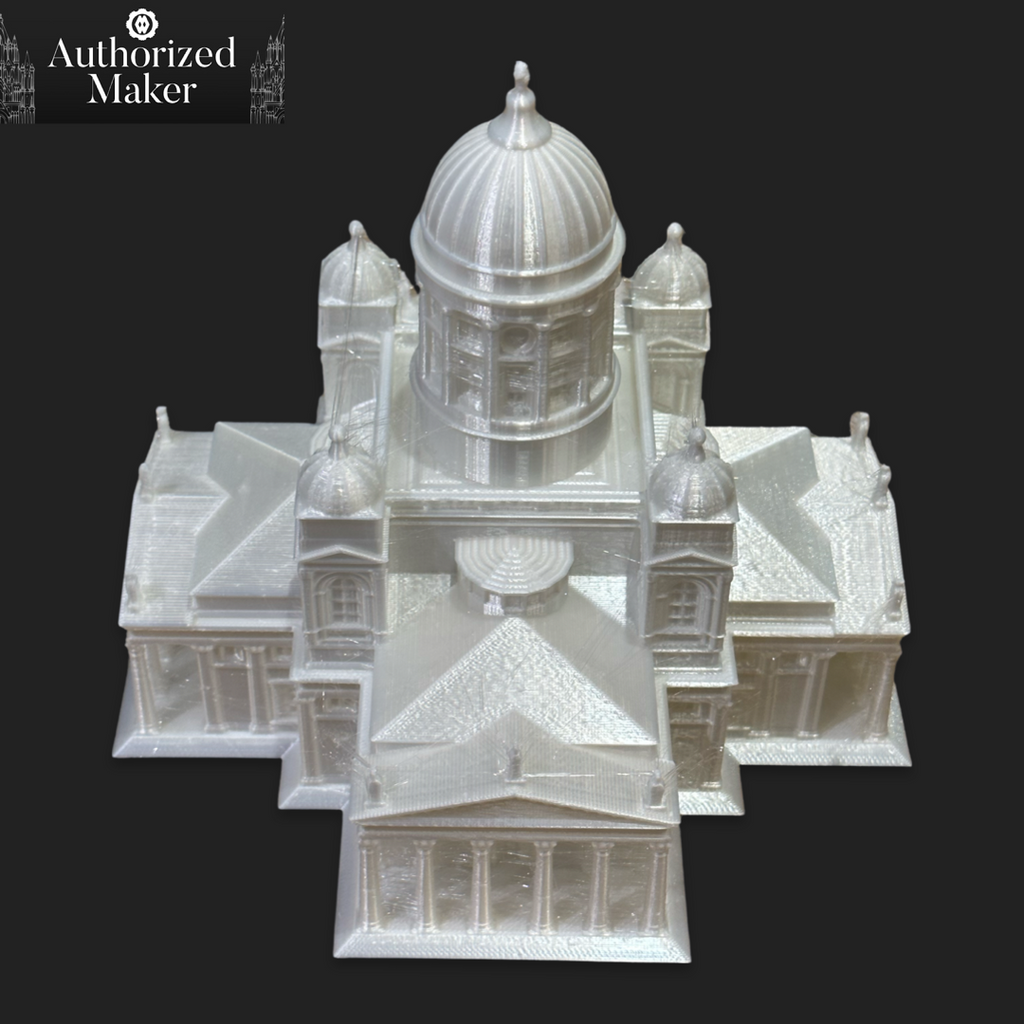 Helsinki Cathedral - Helsinki, Finland
Tervetuloa Helsinkiin!
Welcome to Finland!
The Helsinki Cathedral (Finnish: Helsingin tuomiokirkko, Suurkirkko; Swedish: Helsingfors domkyrka, Storkyrkan) is the Finnish Evangelical Lutheran cathedral of the Diocese of Helsinki, Finland. The church was originally built from 1830-1852 as a tribute to the Grand Duke of Finland, Tsar Nicholas I of Russia.
A distinctive landmark in the Helsinki cityscape, with its tall, green dome surrounded by four smaller domes, the building is in the neoclassical style. It was designed by Carl Ludvig Engel as the climax of his Senate Square layout: it is surrounded by other, smaller buildings designed by him.
The church's plan is a Greek cross (a square centre and four equilateral arms), symmetrical in each of the four cardinal directions, with each arm's façade featuring a colonnade and pediment.
This model was designed by Dany Sánchez from MiniWorld3D with optimizations by Jukka Seppänen @kijaidesign. Makerwiz is the Authorized Maker of 3D prints designed by MiniWorld3D.
The size of this model is ~180 x 180 x 151 mm. 
The material is PLA. The resolution is 0.2mm layer height. The infill is 15%.
Our 3D print featured in the product photos was printed using Pearl White PLA (from Prusament), but we have over 60 vibrant colours available to choose from!