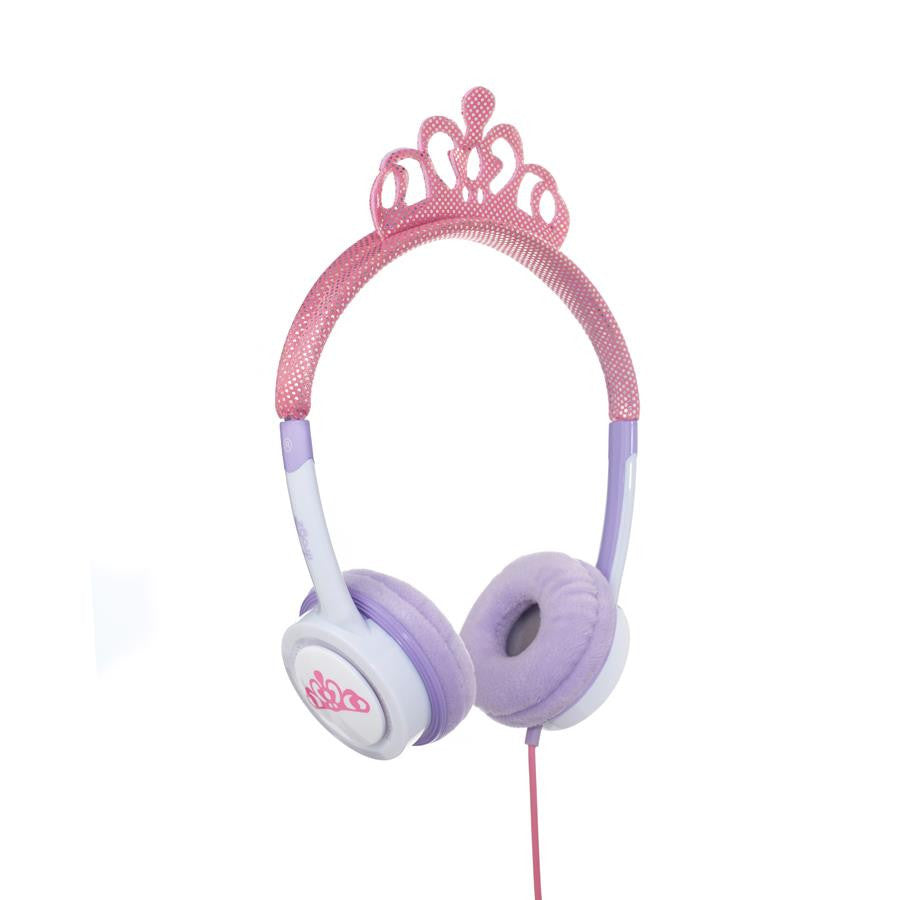 iFrogz Little Rockers Costume Pink Tiara
iFrogz Little Rockers Costume

The iFrogz Little Rockers Costume Headphones turn kid-friendly personal audio into an exciting music and movie adventure. Kids everywhere will love putting on a beautiful tiara or stately lion; and while they enjoy dressing in these fun friends, the built-in volume governor limits sound to a fun 85 decibels. Powerful 30 millimeter drivers ensure kids get a full, crystal clear sound they will enjoy. Fuzzy and Comfortable with Plenty of Room for Movement With furry fleece lining the headband and padded ear pieces, the Little Rockers Costumes cradle small ears to ensure hours of comfortable listening and playing. Kids love to dance to their music. The Little Rockers Costume Headphones feature 1.2 meters of cable so kids have plenty of room to move while listening to their favorite tunes.

 
Features

• Kid-Friendly: A built-in governor won't play music over 85 decibels.
• Playful: With fun costume options for boys and girls, kids can choose the friend that best fits their personality.
• Clear: 30mm drivers deliver crisp, clear sounds so youngsters can enjoy their games, music, and movies while they play.