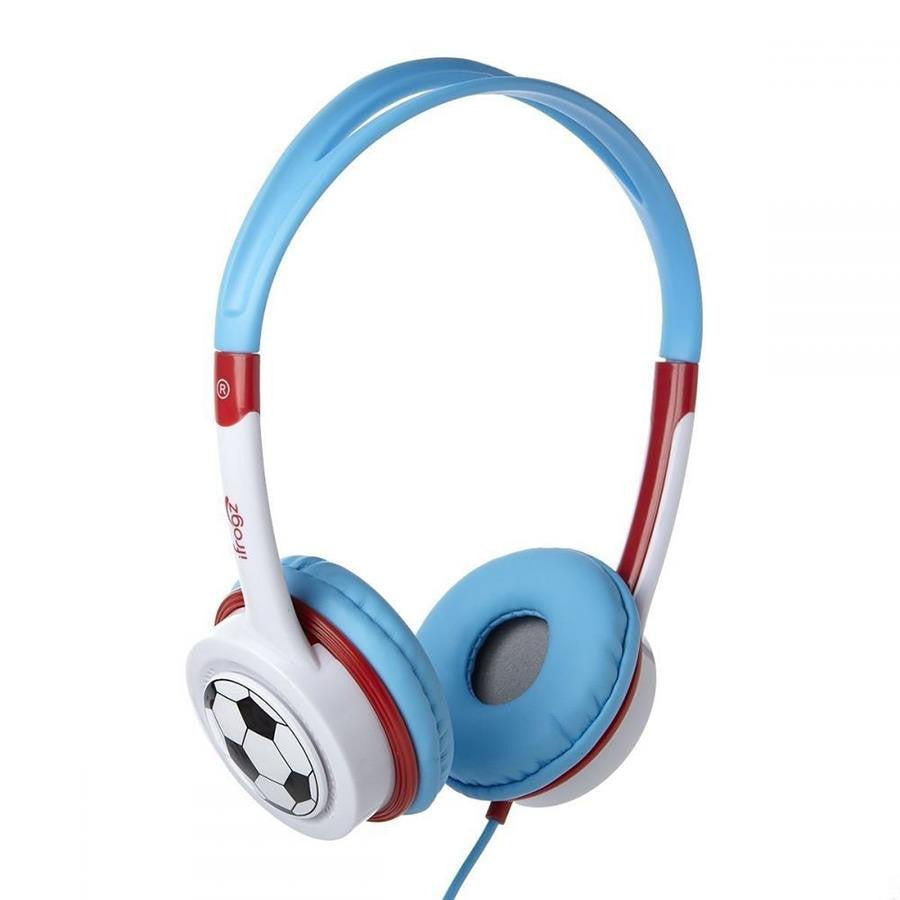 iFrogz Little Rockers Headphones Blue/Red
iFrogz Little Rockers Headphones

The Little Rockers headphones from iFrogz offer a fun, safe way for kids to enjoy all their favorite mobile devices. Flexible and super-durable, they feature a built-in volume governor that limits sound to a safe 85 decibels while 30mm drivers ensure kids still get a full, crystal clear sound. Designed in bright colors for girls and boys, and with fun, interchangeable earcaps, there is a perfect combination for every child's personality.

 
Features

• Safe: A built-in governor protects kids ears by not playing music over a safe 85 decibels.
• Child-Friendly: With fun designs and interchangeable earcaps for boys and girls, kids can choose the combination that best fits their personality.
• Clear: 30mm drivers deliver crisp, clear sounds so youngsters can enjoy their sounds while staying protected.
• Convenient: With a 1. 2-meter cord, there's plenty of length for children to really get into their music, games, and videos.