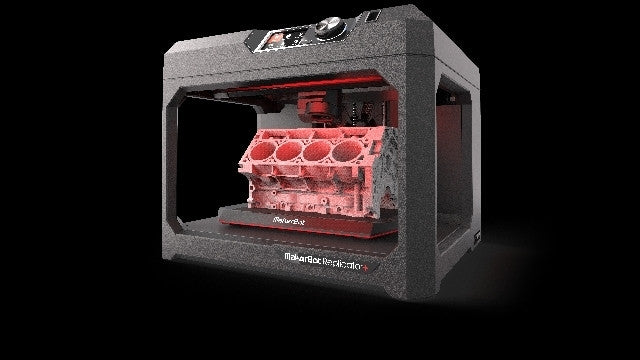 MakerBot Replicator+ Desktop 3D Printer
The MakerBot Replicator+ is engineered and tested for reliable, faster printing. The Replicator+ prints high-quality concept models faster, easier, and with a bigger build volume. Combined with MakerBot's powerful workflow tools, the MakerBot Replicator+ streamlines desktop 3D printing for professionals and educators.
To ensure unparalleled performance, the Replicator+ features a sturdier construction, a 25% bigger build volume, better print adhesion, and more. The Smart Extruder+ and all ease-of-use features from the previous model come standard. The Replicator+ is also compatible with MakerBot's new Slate Gray Tough PLA Filament Bundle, created for engineers and designers.