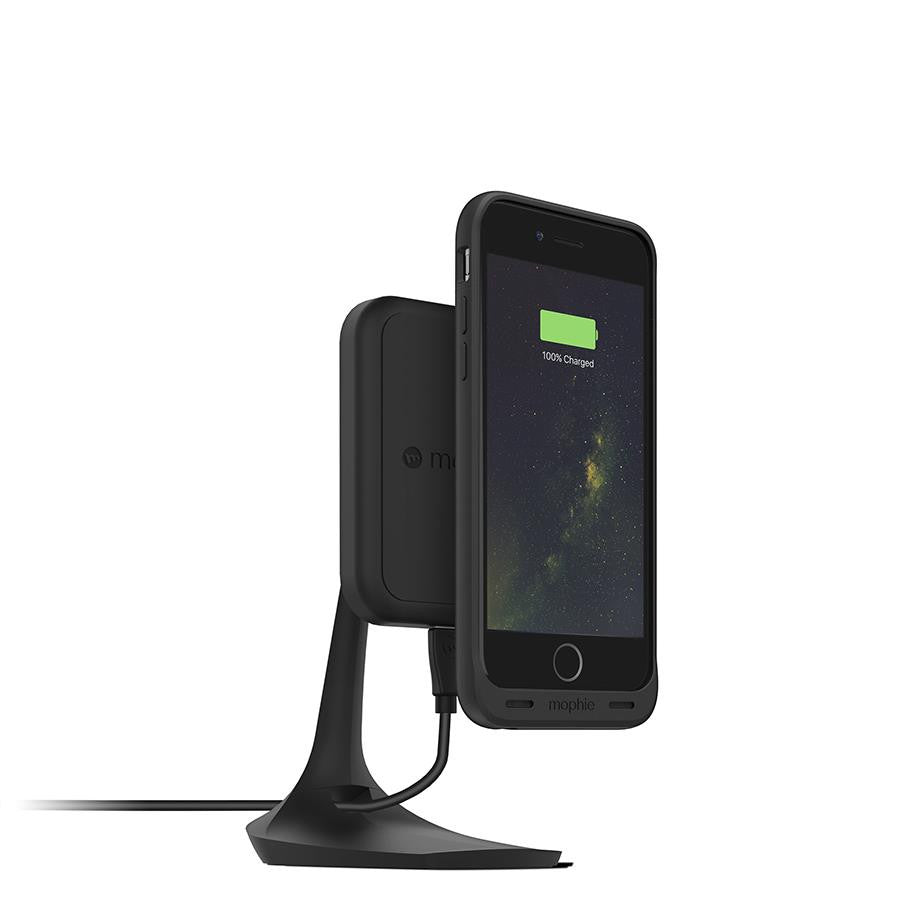 Mophie Charge Force wireless charging desktop mount
Mophie Charge Force Wireless Charging Desktop Mount

Charging at home or the office has never been easier than with the adjustable charge force desk mount. Simply touch your mophie case with charge force wireless power to the mount; it will be held in place and magnetically align for a perfect charge every time. Never fuss with cables again.


Features

Charges on contact - Together the desk mount and included high-current USB cable deliver up to 1.0A charge speeds to your mophie case and phone on contact.

Adjustable viewing angle - An adjustable ball joint allows you to tilt, turn and rotate your mophie case to find your favorite viewing angle.

Magnetic positioning - Strategically-placed magnets in the mount and magnetic plates in mophie wireless cases perfectly align for a secure hold every time.

Qi-enabled charge force mount - Certified wireless charging system with magnets strong enough to hold your mophie case in position but still allows you to grab-and-go when you're in a hurry.