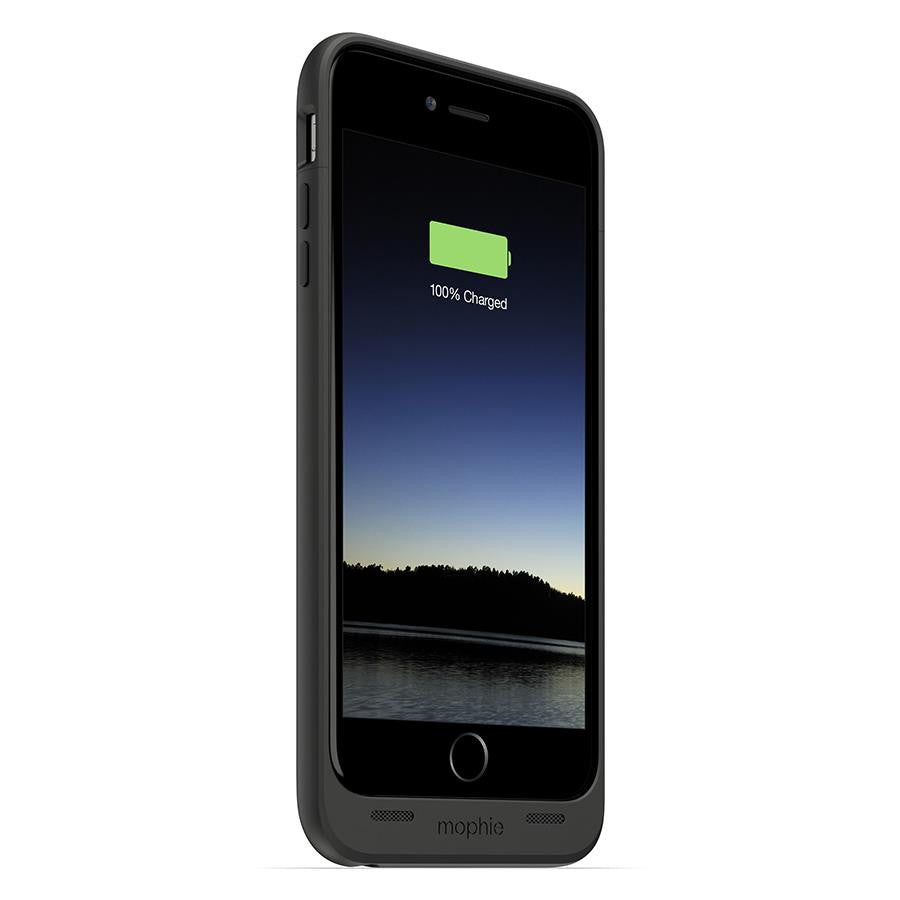 Mophie Juice Pack for iPhone 6 Plus Black
Mophie Juice Pack for iPhone 6 Plus

Don't let the slim design fool you. mophie juice pack made for iPhone 6 Plus provides premium edge-to-edge protection and delivers up to 60% extra battery with the flip of a switch. The lightweight design includes rubberized support points, keeping your iPhone 6 Plus protected from whatever the day brings. Forward-facing speaker ports provide enhanced audio quality while pass-through buttons seamlessly blend the design of the case with your iPhone 6 Plus. You can even recharge both devices and sync your iPhone 6 Plus while connected to the juice pack by using the included micro USB cable.


Features

• Charge on-the-go! Provides your iPhone 6 Plus with more than 60% extra battery
• With the mophie juice pack you can do more!
• High impact protection featuring rubberized support points that enhance edge-to-edge protection while still fitting securely and comfortably in your hand.
• Powerful 2,600mAh rechargeable lithium-ion polymer battery
• Pass-through charge and sync means you never have to remove your juice pack to charge and sync your iPhone 6 Plus.
• Standby switch gives you the ability to choose when to charge or when to save your extra battery for when you need it most.
• Pass-through volume and power buttons and mute button opening deliver a high quality and premium feel.
• Know before you go! LED power indicator displays the juice pack battery levels and charge status.