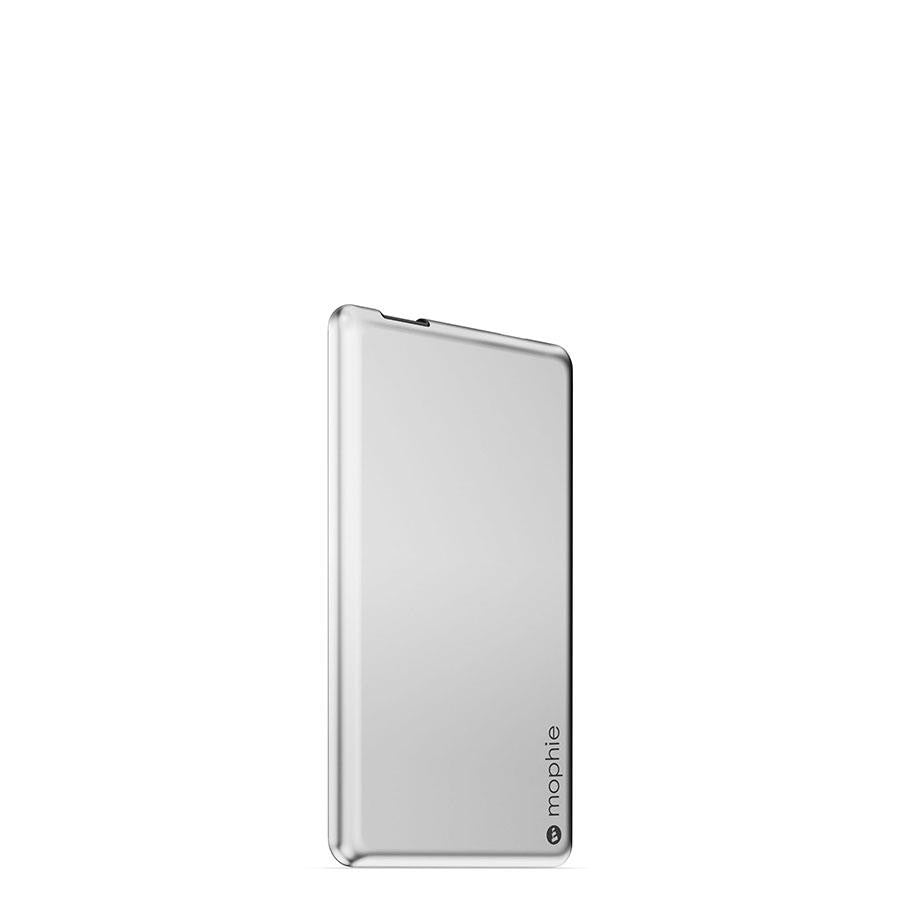 Mophie Powerstation Plus 2X Lightning
Mophie Powerstation Plus 2X Lightning

The mophie powerstation plus features a first-class aluminum finish for a premium feel, and delivers up to 2X extra battery to extend the life of your iPad, iPhone or iPod. Charging on-the-go has never been easier and a 2.4 amp output provides the fastest charging speeds available. The built-in cables allow you to charge and sync your devices without having to reach for any additional cables, while simultaneously recharging the powerstation plus unit when connected to a computer or wall outlet. And when not in use, the cables are neatly stowed away behind the hinged aluminum cover for that clean and compact aesthetic.


Features

• Charging while on-the-go or when outlets and cables are not available
• 2.4A of high-current power delivers a quick charge to your smartphones and tablets while on-the-go
• Built-in Lightning makes charging and syncing your devices easy, eliminating the need for additional cables.
• Portable, compact design
• Cables store neatly behind the hinged top cover for a clean, compact aesthetic
• First-class aluminum finish provides a clean, premium feel
• Know before you go!  Integrated LEDs indicate the battery level and charge status.
• The 3,000 mAh internal battery provides your devices with the power to keep them charged and ready when you need extra hours the most.
• Up to 3.5 additional hours to your iPad*
• Up to 4.5 additional hours to your iPad mini*
• Up to 21 additional hours to your iPhone*
• Up to 23.5 additional hours to your iPod touch*

*Additional hours as measured by the mAh capacity of the powerstation plus battery compared to video playback on an iPad (4th generation), iPad mini (1st generation), iPhone 5, or iPod touch (5th generation).