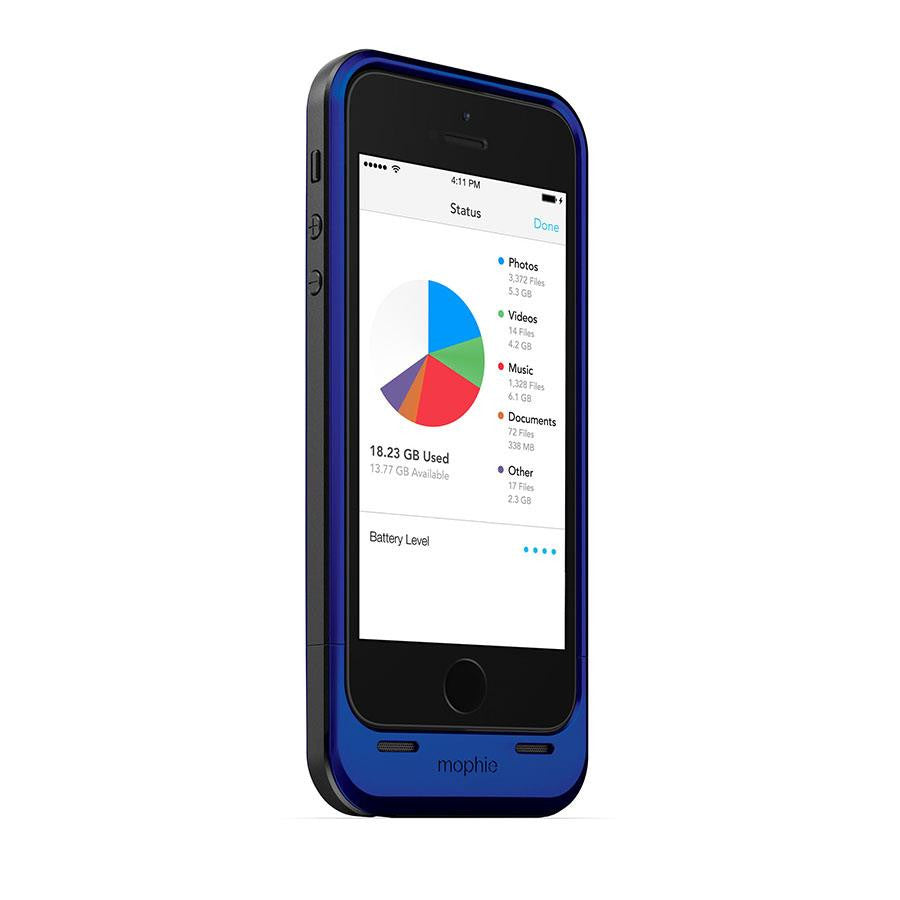 Mophie Space Pack 32GB for iPhone 5/5s Blue
Mophie Space Pack 32GB for iPhone 5/5s

The Space Pack is a thin rechargeable external battery with 32GB of built-in memory concealed inside of a protective form-fitting case for the iPhone 5S/5.  It offers the full protection of a hard shell case while providing double the charge.


Features

• The Space Pack is the worlds first battery case with built-in storage for the iPhone 5s and 5. The extra memory allows for 16,000 more photo's, 14 hours of more video and 9000 more songs.
• Rechargeable 1700mAh lithium ion polymer battery with 16GB of built-in storage and protective case in one.]
• Provides you twice the battery life of the iPhone 5S/5 --  Up to 6 hours of talk time on 4G and LTE.  Up to an additional 8 hours on 3G.  Up to 40 hours of additional audio playback.  Up to an additional 10 hours of video playback.
• Soft touch finish - Sleek poly carbonate ABS materials in a sleek soft touch design.\
• Quick 1 amp recharging speed.
• 4 LED Light Status Indicator - Tells you how much "juice" you have left in the case for charging.
• USB Charger - Included micro USB cable allows you to charge your iPhone 5 and case simultaneously without ever having to remove the iPhone 5S/5 from the case.
• "Made for iPhone" Apple Certified.