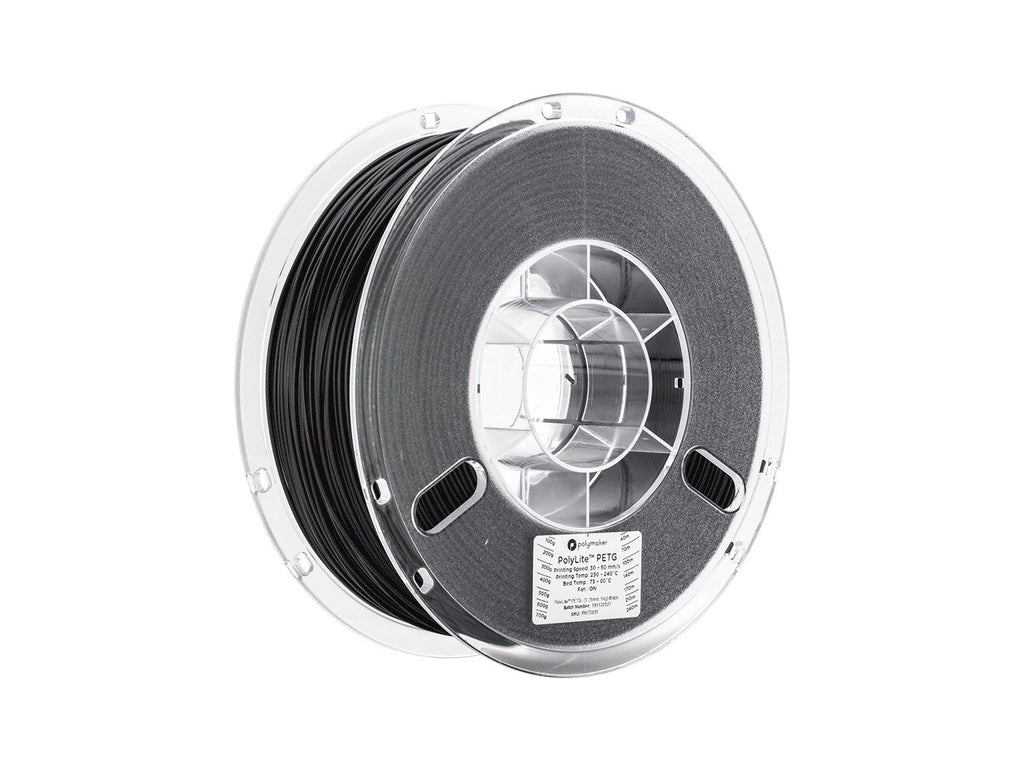 Polymaker PolyLite™ PETG Filament - 1.75 mm, 1 kg (11 Colours)
PolyLite™ is a family of 3D printing filaments made with the best raw materials to deliver exceptional quality and reliability. PolyLite™ covers the most popular 3D printing materials to meet your everyday needs in design and prototyping.
PolyLite™ PETG is an affordable PETG filament with balanced mechanical properties and ease of printing.
Recommended print settings :
Nozzle temperature: 240°C - 250°C
Nozzle size: any size
Print speed: 30 - 50mm/s
Retraction: 1 - 3mm
Hot print bed: 70°C - 80°C
Cold print bed: no
Download the Technical Datasheet (TDS)
Download the Safety Datasheet (SDS)