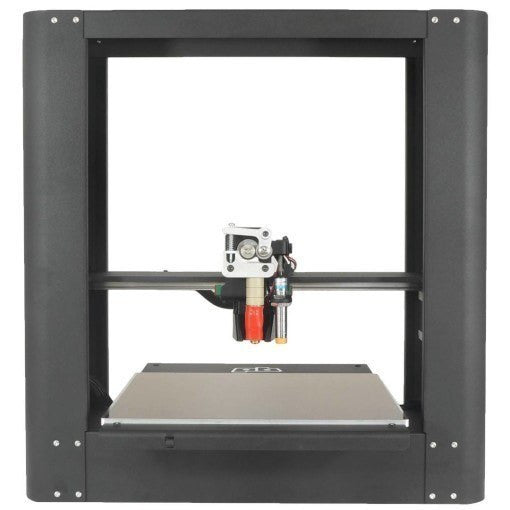 Printrbot Plus 3D Printer - Assembled
The Printrbot Plus is constructed of powder coated metal and machined aluminum with open platform for fabricating parts up to 10 x 10 x 10 inches using 1.75mm PLA filament. The printer head moves on the X (left to right) and Z (up and down) axes, while the heated print bed moves on the Y (backward and forward) axis. The Mic 6 aluminum bed is extremely flat and works with an Auto-Leveling Probe with the user-chosen software to calibrate the height of the print head. The printer uses open source software and connects to the computer using the included mini-USB cable. Using a micro-SD card (sold separately), the printer can be disconnected from the computer for untethered printing during long print jobs.
Linear rails and carts for stability and smooth movement of the print head and bed. The GT2 belt and aluminum pulley system facilitates precise movement of the print head and bed. The NEMA 17 stepper motors meet the National Electrical Manufacturers Association (NEMA) standard ICS 16-2001.
Printrbot Plus comes with a metal ATX power supply case and seperate spool rack.