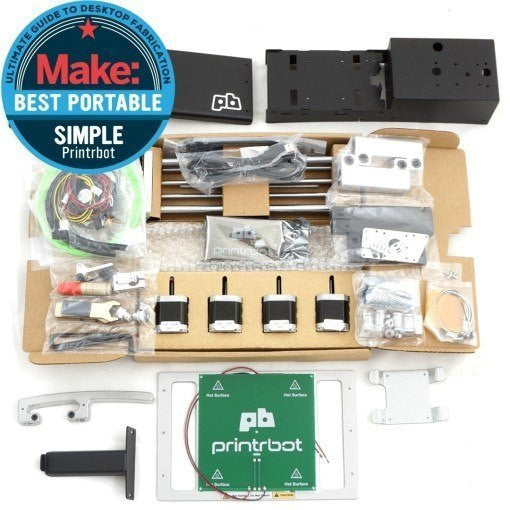 Printrbot Simple 3D Printer - Kit with Heated Bed
The Printrbot Simple has won "Best Portable 3D Printer for Schools" in Make Magazine's 2015 Digital Fabrication Shootout!
"Still one of the best starter printers. And now with the included handle, a great mobile machine." -Make Magazine
Printrbot's first all-metal 3D Printer kit now available with a heated bed. The all metal construction combined with a GT2 belt pulley system produces a 3D print that rivals those of other manufacturers which cost thousands more!
The Printrbot Simple Kit with Heated Bed now ships with the updated print bed (12/1/15).