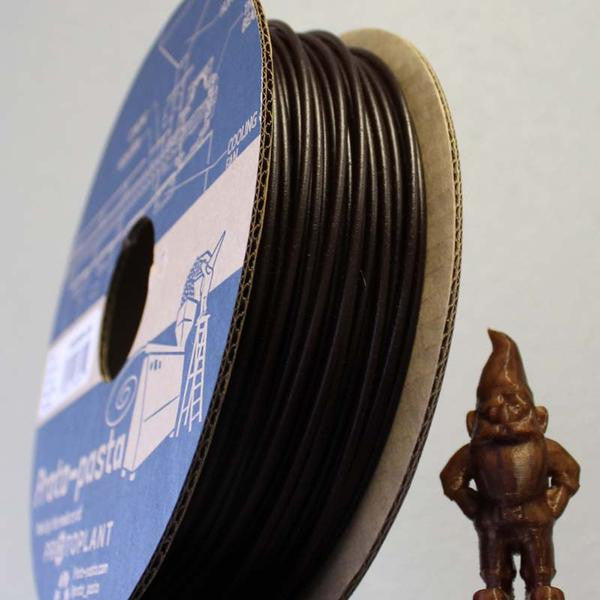 Proto-Pasta Aromatic Cinnamon High Temperature Resistant Annealable PLA (500 g)
Spice up this holiday or any day with Aromatic Cinnamon!
Like our other HTPLAs, Aromatic Cinnamon can be "Heat Treated"  to increase crystallinity for "Higher Temperature" resistance compared to standard  amorphous PLA, ABS, or co-polyesters like PETG!
This otherwise odorless plastic releases an invigorating toasted cinnamon scent when heated. Aromatic Cinnamon has a deep translucence, but turns opaque when heat treated (or crystallized) for a more wood-like finish.  With a more crystalline structure, HTPLA's Heat Deflection Temperature (HDT) can be practically elevated to 120C (250F) or more depending on post-processing. This means parts retain more stiffness and form to higher temperatures, like on hot summer days!