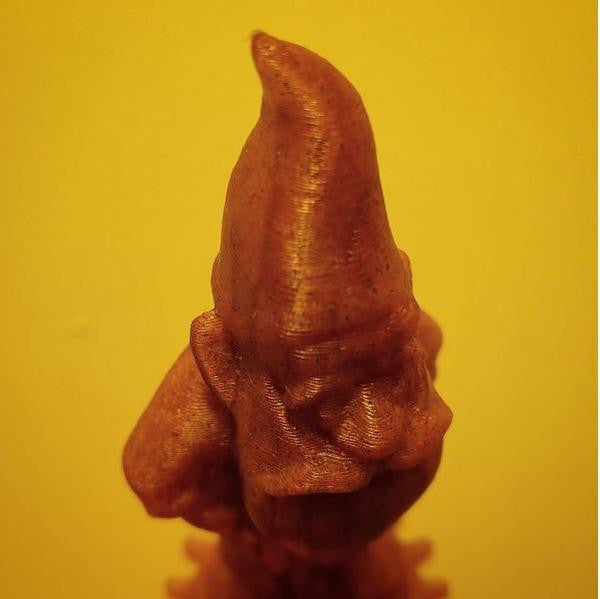 Proto-Pasta Aromatic Rose High Temperature Resistant Annealable PLA (500 g)
Stop & smell the roses.  Print something special for a special someone with 1 of 36 limited edition Valentine's spools!
With a similar aesthetic to Aromatic Cinnamon, Aromatic Rose has a delicate, sweet scent with a touch of violet sheen and red glitter. This filament bouquet well-represents the essence of love in which this filament aims to capture.  So here it is, the finest crafted, rose-infused filament on 3 dozen limited, individually numbered 500g spools in 1.75 mm diameter.  Each spools has a full cup of pulverized rose pellets gently folded into our highest quality HTPLA.  Making World's Finest Filament is a labor of love, an obsession, and this is our brand of expression at it's best!
Made from the highest quality, dry ingredients and extruded with care in our Washington facility on our own purpose-built extrusion systems, this is indeed a very special filament capturing the essence of Valentine's Love.  Finely ground and requiring no special hardware, this material prints like standard PLA.