Prusa Research Original Prusa MINI+ 3D Printer Kit
ORIGINAL PRUSA MINI+ 3D Printer Kit
Introducing our new compact 3D printer with all the bells and whistles you would expect from the creators of the award-winning Original Prusa i3 MK2 and MK3S! The MINI+ is a big printer in a compact body. We did our best to squeeze as many features into the lowest possible price as possible. The MINI+ is great for beginners, companies looking to build a printing farm and 3D printing enthusiasts worldwide.
Original Prusa MINI+ - smart and compact 3D printing workhorse with all the bells and whistles you're accustomed to when you buy an Original Prusa 3D printer. MINI+ will surprise you. :-) It has a print volume of 18 cm (7") cubed, removable spring steel sheets, ethernet and optional Wi-Fi and it's based on our brand new custom-made 32-bit Buddy mainboard with silent 2209 Trinamic drivers.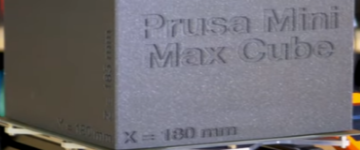 Build Volume
Featuring a 7"×7"×7" (18×18×18 cm) build volume, the MINI+ is a fully-equipped 3D printer. Featuring sensorless homing, automatic Mesh Bed Calibration, replaceable nozzles, network connectivity, USB printing and a full-color LCD screen, the MINI+ is a big printer in a small body.
Color LCD Screen
Configure your 3D printer with ease and see previews of sliced models before you start printing! Thanks to the 2.8'', 240×320 LCD screen with 65.000 colors, every option is just a few clicks away.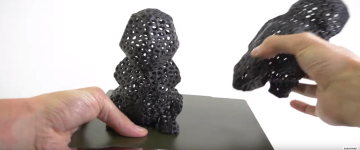 Flexible Print Sheets
Removing a print has never been easier! With the magnetic heatbed and removable spring steel sheets, you can remove a printed object merely by bending the steel sheet. The surface is easy to maintain and comes in two variants: smooth and textured.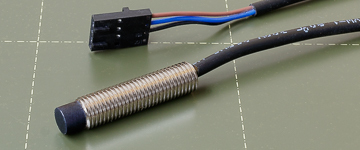 SuperPinda Probe
SuperPINDA probe features a hiqh-quality sensor for a fully-automatic Mesh Bed Leveling process. Before every print, the MK3S+ probes the bed in several places and creates a virtual heightmap of the print area. This process ensures that the first layer will always be spot on!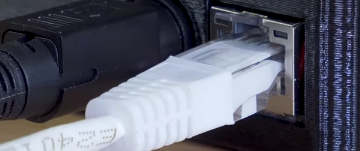 Network Connectivity
The MINI+ comes standard with an ethernet port and optional future ESP Wi-Fi module upgrade which will enable sending files to the printer wirelessly, or download OTA firmware updates. Thanks to future updates you will be able to manage a whole print farm easily.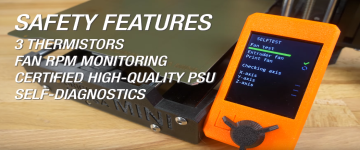 Safety Features
Every part we use is thoroughly tested in-house. This is why our 3D printers are highly reliable and safe to use. The MINI+ is equipped with three thermistors and comes with a high-quality power supply (Delta or Mean Well - depending on region) for safe and reliable information.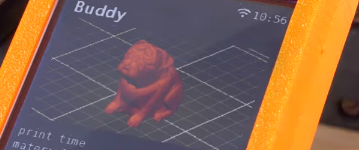 One-click Printing
Once you insert a USB drive with a sliced object, a new menu with an object preview window appears. Confirm the selection with a single click of the control wheel and watch the printer do the rest for you.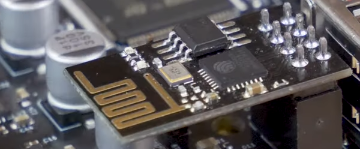 32bit Controller STM32
More power, more options. Our brand new custom-made 32-bit "Buddy" motherboard with Trinamic 2209 drivers brings more bang for your bucks. It's capable of nearly everything OctoPrint can do, including farm management software (future firmware update).
Prusa MINI+ is available without filament sensor. The filament sensor is an optional special order ($30). Please contact us if you need it.
We are also offering Prusa MINI+ with Smooth Sheet, with Textured Sheet, or with Both Sheets.
You can also select one of 19 official Prusament PETG colours to accompany the Black parts, including:
Black
Prusa Orange
Carmine Red
Neon Green
Galaxy Black
Ultramarine Blue
Urban Grey
Yellow Gold
Clear
Signal White
Pistachio Green
Terracotta Light
Chalky Blue
Anthracite Grey
Mango Yellow
Ocean Blue
Jungle Green
Lipstick Red
Prusa Orange Transparent
*** Due to popularity with the Prusa MINI+, there is currently 2-3 weeks lead time from ordering to shipping.