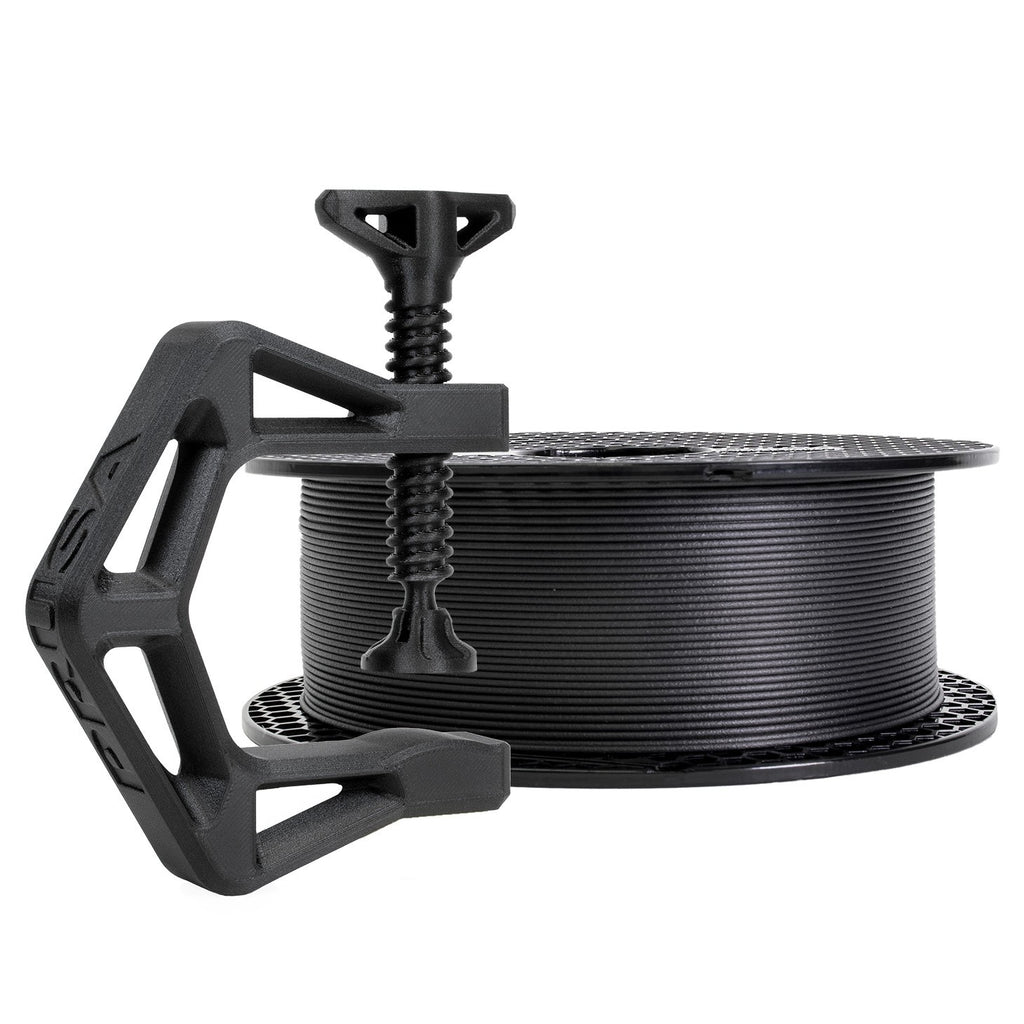 Prusa Research Prusament PETG Carbon Fiber Black 1kg
Prusament PETG Carbon Fiber is Prusa's classic Prusament PETG filament reinforced with carbon fiber, which improves some of its mechanical properties and gives it an attractive look. Compared to regular Prusament PETG, this material has better dimensional stability, better temperature resistance, higher modulus of elasticity, and is less prone to stringing. On the other hand, its hardness is lower compared to regular PETG. With Prusament PETG Carbon Fiber, you get very durable, professional-looking prints suitable even for outdoor use.
You can inspect the parameters of every spool they made at prusament.com. Check the sample spool!