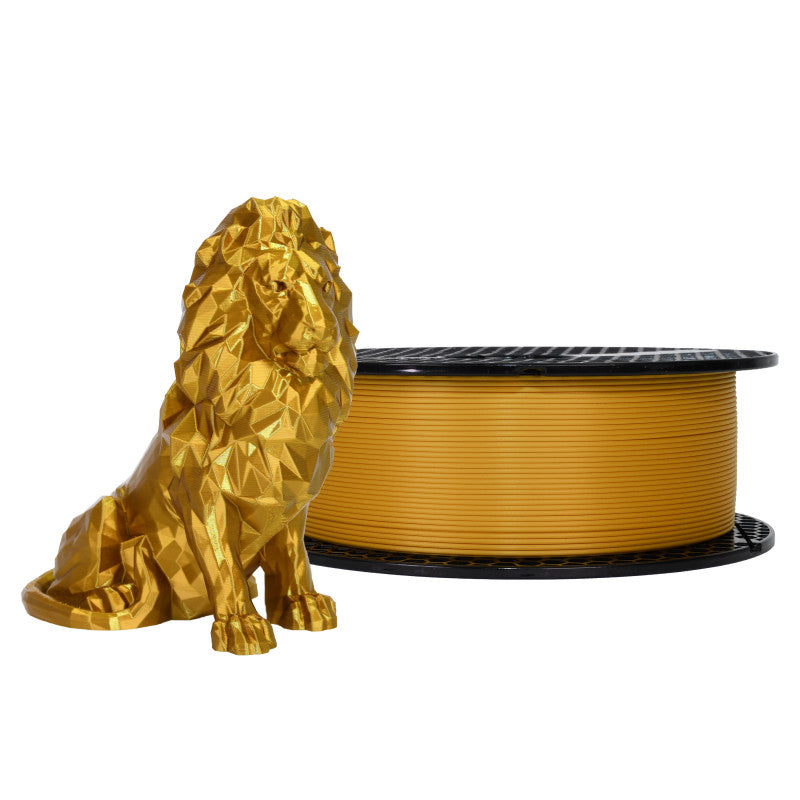 Prusa Research Prusament PLA Blend Viva La Bronze 970g
Prusament PLA Blend is Prusa's own in-house made filament. The whole manufacturing process is closely monitored and tested - they guarantee ±0.02mm precision (± 0,03 for blends) and highly-consistent colours. You can inspect the parameters of every spool we made at prusament.com. Check the sample spool!
Manufacturing tolerance: ±0.03 mm (it is a blended PLA).
Prusament Blended PLAs have a new formula since September 1, 2020. The material density is now slightly lower than before, resulting in a minimal spool weight of 970 g. The approximate length of the filament is 330 m - the same length as the standard non-blended Prusament.