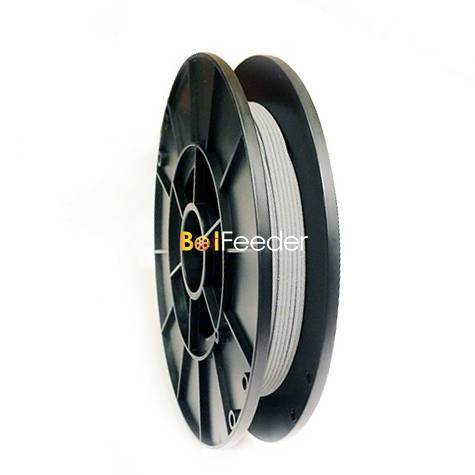 BotFeeder reFilactive Reflective Filament (250 g)
BotFeeder reFilactive Reflective Filament Gray 1.75mm
Brand:

 

BotFeeder

Material:

 

reFilactive

Diameter:

 

1.75mm

Colour:

 

Gray

Filament Weight:

 

250g

SKU:

 

440

Made in:

 

Taiwan
Specifications
Material Grade:

 

Reflective

Diameter Tolerance:

 

+/- 0.03mm

Roundness Tolerance:

 

+/- 0.05mm

Spool Length x Width:

 

180mm x 30mm

Spool Hole Diameter:

 

38mm
Tricks & Tips
At BotFeeder we have a well equipped 3D printing studio with a lot of popular 3D printers. We know our materials will give you excellent results and to help you get these results here are tips and trick for using BotFeeder 3D printing filament.
Extrusion Temperature:

 

230 to 240C

3D Print Speed:

 

15 to 30mm/sec

Print Bed Temperature:

 

70 to 80C (Optional)

Layer Thickness:

 

0.20mm or higher

Nozzle Size:

 

0.40mm or higher
Build Platform: 
For BotFeeder reFilactive we advice to print on a heated bed. After printing, the build plate needs to cool down to about 20-30 C at which point you can remove the printed part.
In the Box
1 x 250g of BotFeeder reFilactive Reflective 1.75mm Gray Filament

1 x BotFeeder spool holder

1 x A pack of large desiccant

1 x Vacuumed sealed bag