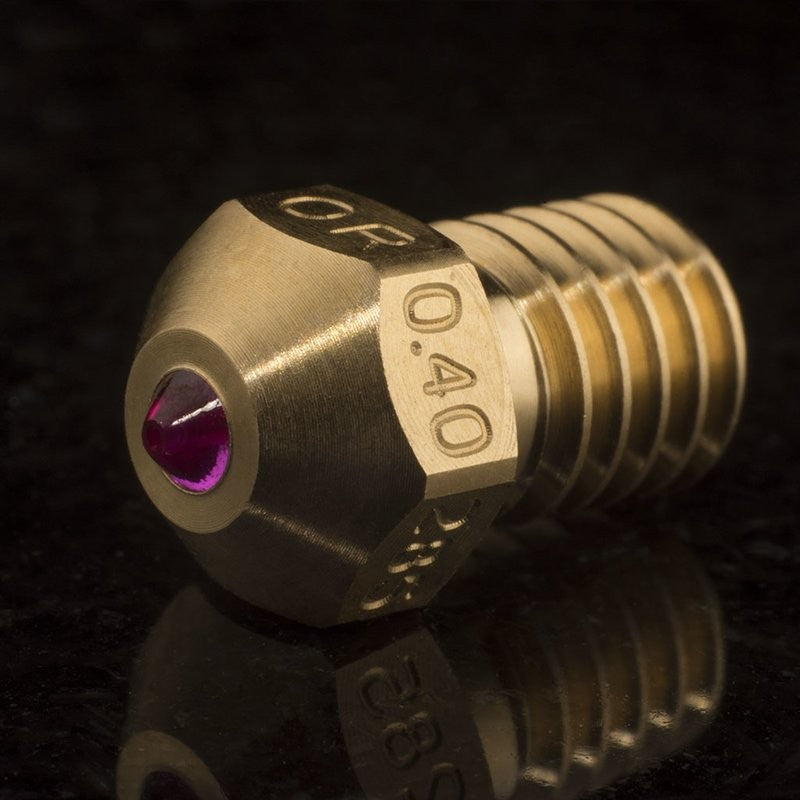 The Olsson Ruby Nozzle
The Olsson Ruby is a high-quality wear resistant nozzle by 3DVERKSTAN. It's designed to print highly abrasive materials while retaining the excellent heat conductivity of brass.
Be careful: If you are replacing the Olsson Ruby nozzle, please visit this website for instructions, otherwise you might damage it!