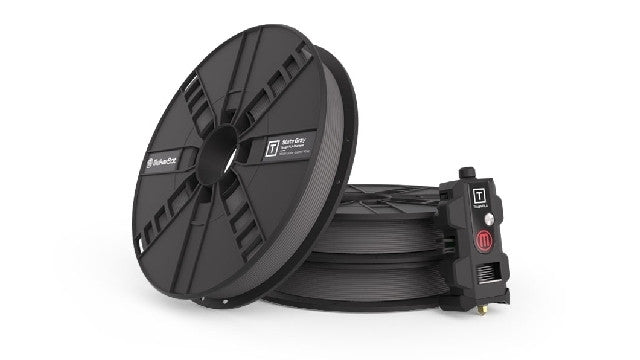 MakerBot Tough PLA Filament Bundle (Slate Gray)
Create durable, high-impact strength prototypes and fixtures with this bundle. It includes 3 spools of Tough PLA Filament and the Tough PLA Smart Extruder+. Engineers and designers can save time and money with a filament that's as tough as ABS and as reliable to print as PLA.
This filament is similar to ABS in its tensile, impact, and flexural strength. It warps less than ABS and offers greater durability than PLA —meaning it can flex more than PLA before it breaks. It's optimized for use with the easily swappable MakerBot Tough PLA Smart Extruder+.