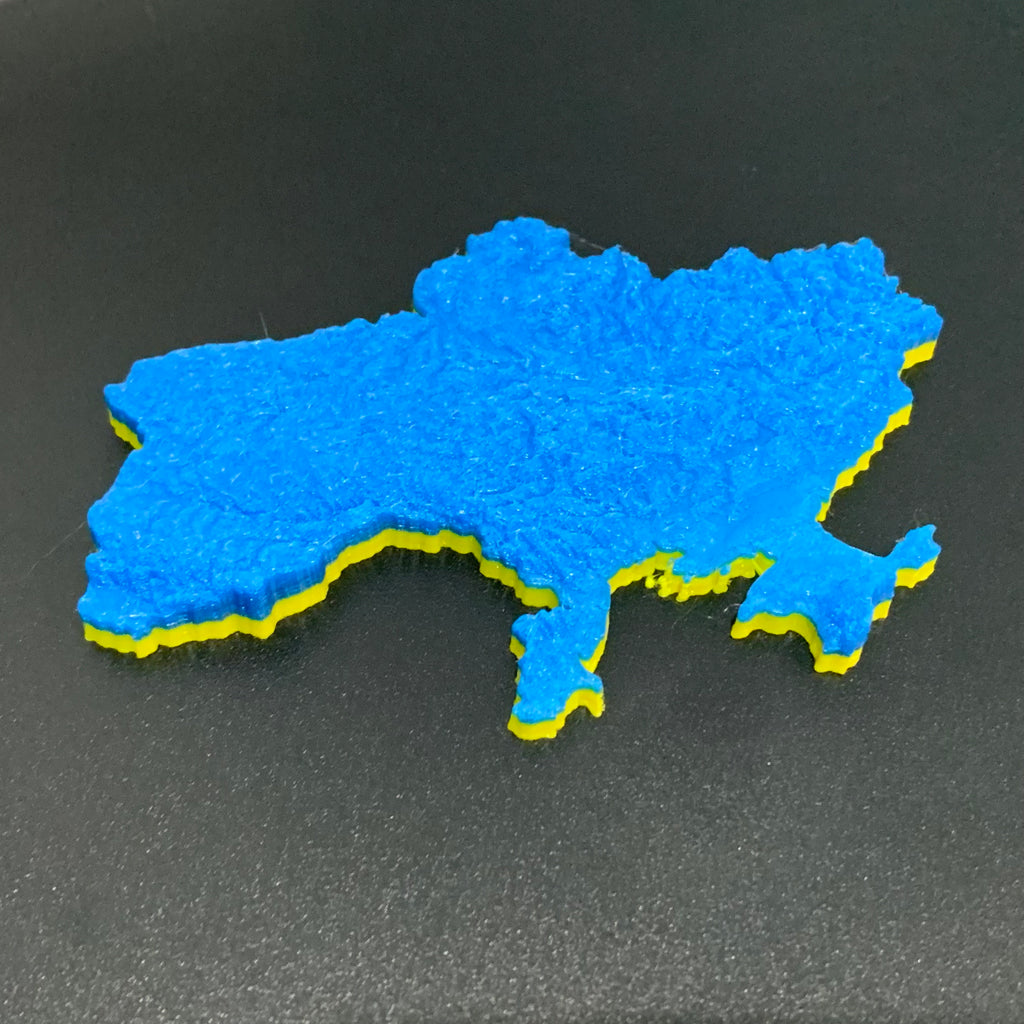 Ukraine Topography Magnet
Ukraine is the largest country entirely in Europe and has over a thousand years in history. It also has 7 UNESCO World Heritage Sites, including the capital city Kyiv.
Here is a 3D topographic map of Ukraine designed by Makerwiz and sized to be used as a decorative magnet or a toy. This physical version is made in the colours of the Ukrainian flag and comes with magnets. If you have a 3D printer and would like to print your own version, you can buy the digital version here.
100% of proceeds from sales of this work will be donated to UNICEF to support children displaced by the crazy war in Ukraine.
Glory to Ukraine, defender of the Free World!!!