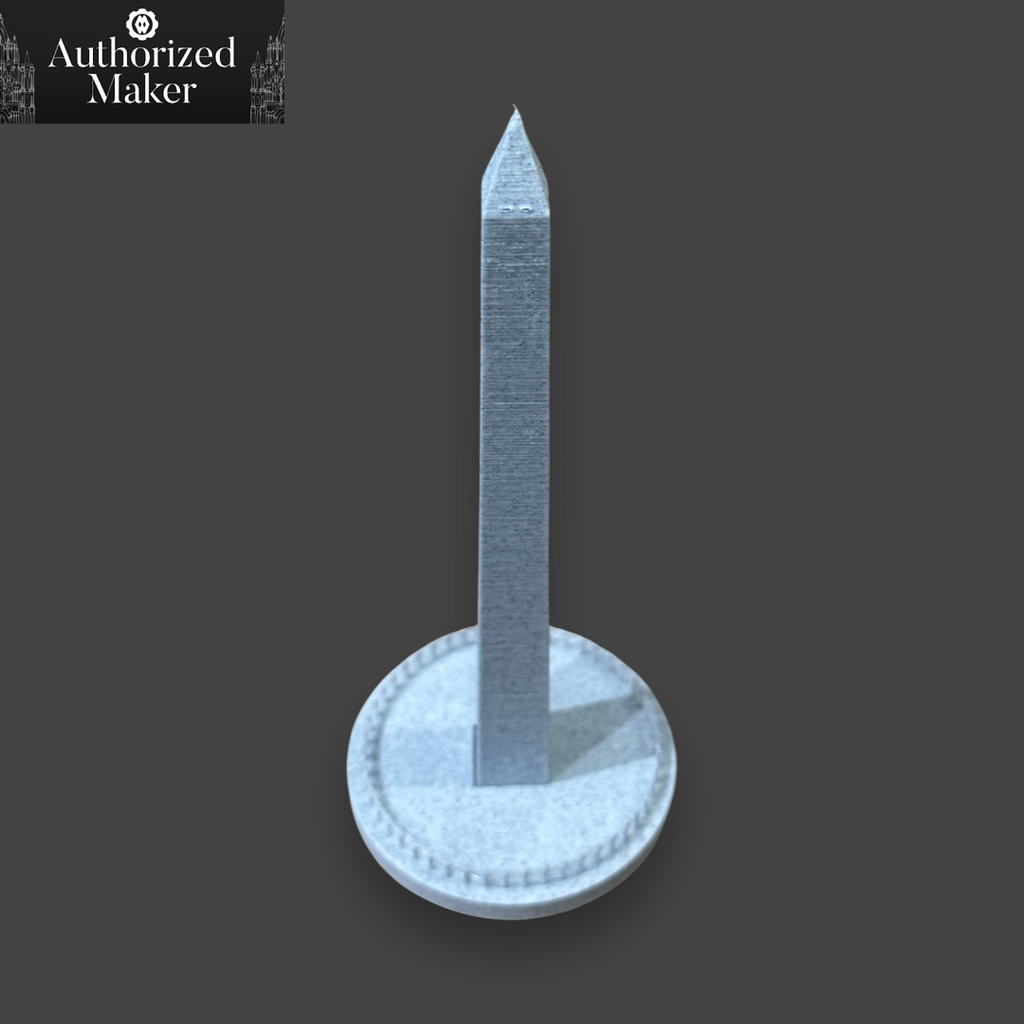 Washington Monument - Washington, DC, USA
Welcome to Washington D.C.!
The Washington Monument is an obelisk on the National Mall in Washington, D.C., built to commemorate George Washington, the first President of the United States (1789–1797). The monument, made of marble, granite and bluestone gneiss, is both the world's tallest predominantly stone structure and the world's tallest obelisk, standing almost 555 feet (169 m). It is the tallest monumental column in the world if all are measured above their pedestrian entrances. From 1884 to 1889 it was the tallest structure in the world, passing the Cologne Cathedral in Germany, and it was overtaken by the Eiffel Tower in Paris
This model was originally designed by MiniWorld 3D collaborator Trevor DePodesta (@coold3d4me) cool3d4me.com. Makerwiz is the Authorized Maker of 3D prints designed by MiniWorld3D.
The size of this model is ~177 x 73 x 73 mm. 
The material is PLA. The resolution is 0.2mm layer height. The infill is 15%.
Our 3D print featured in the product photos was printed using Marble Grey PLA (from Prusament), but we have over 60 vibrant colours available to choose from!