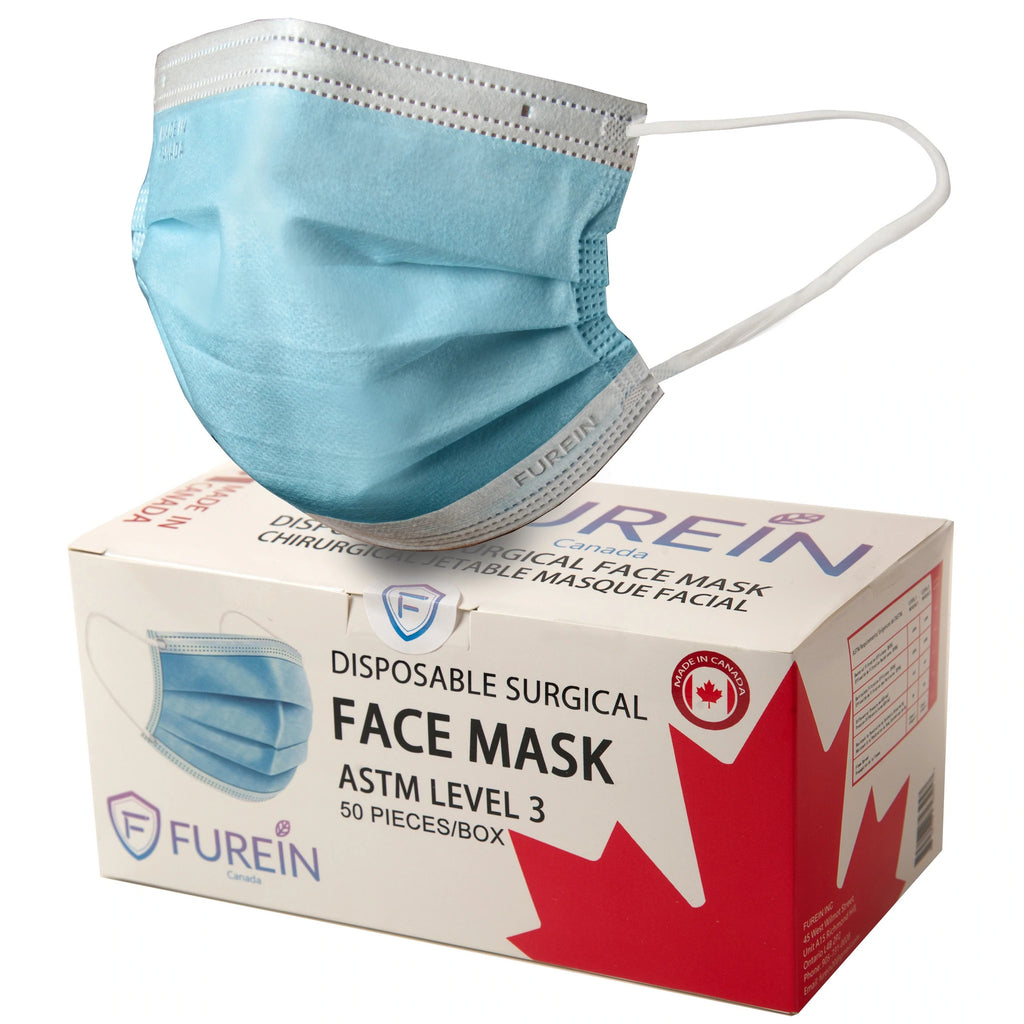 Disposable Surgical Face Mask, ASTM Level 3 (Box of 50pc)
ASTM F2100-200 LEVEL 3: Box of 50pc 3-play blue disposable surgical face masks approved for medical use.
MADE IN CANADA: Product packaging is labelled in both English and French.
LAB REPORT RESULTS: BFE & PFE lab reports are 

≥98%, Differential Pressure is <6.0 mmH20/cm2, Synthetic Blood Penetration is 160 mmHg, and Flame Spread is Class 1. 

COMFORTABLE MATERIAL: Made with non-woven polypropylene and micro-filtration melt-blown cloth with soft ear loops and an adjustable nose wire for a snug and comfortable fit.
DISPOSABLE: Recommended to dispose of after 4 hours of use.