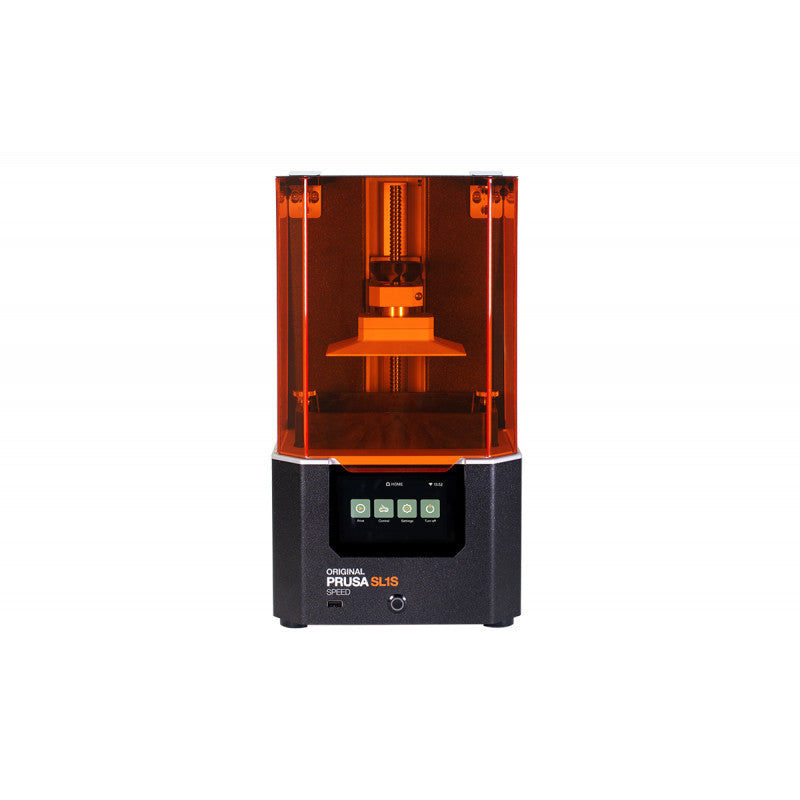 Prusa Research Original Prusa SL1S SPEED Resin 3D Printer
Original Prusa SL1S 3D printer is based on MSLA printing technology. Unlike the Original Prusa i3 machines, this printer uses a high-resolution (MONOCHROME) LCD panel and a UV LED array to cure thin layers of resin to achieve an unprecedented level of detail.
This is a fully assembled printer. You can also buy a bundle of printer and Curing and Washing Machine.
Original Prusa SL1S produces high-quality prints with even more detail than the Original Prusa SL1. It is compatible with a wide range of resins for various applications.