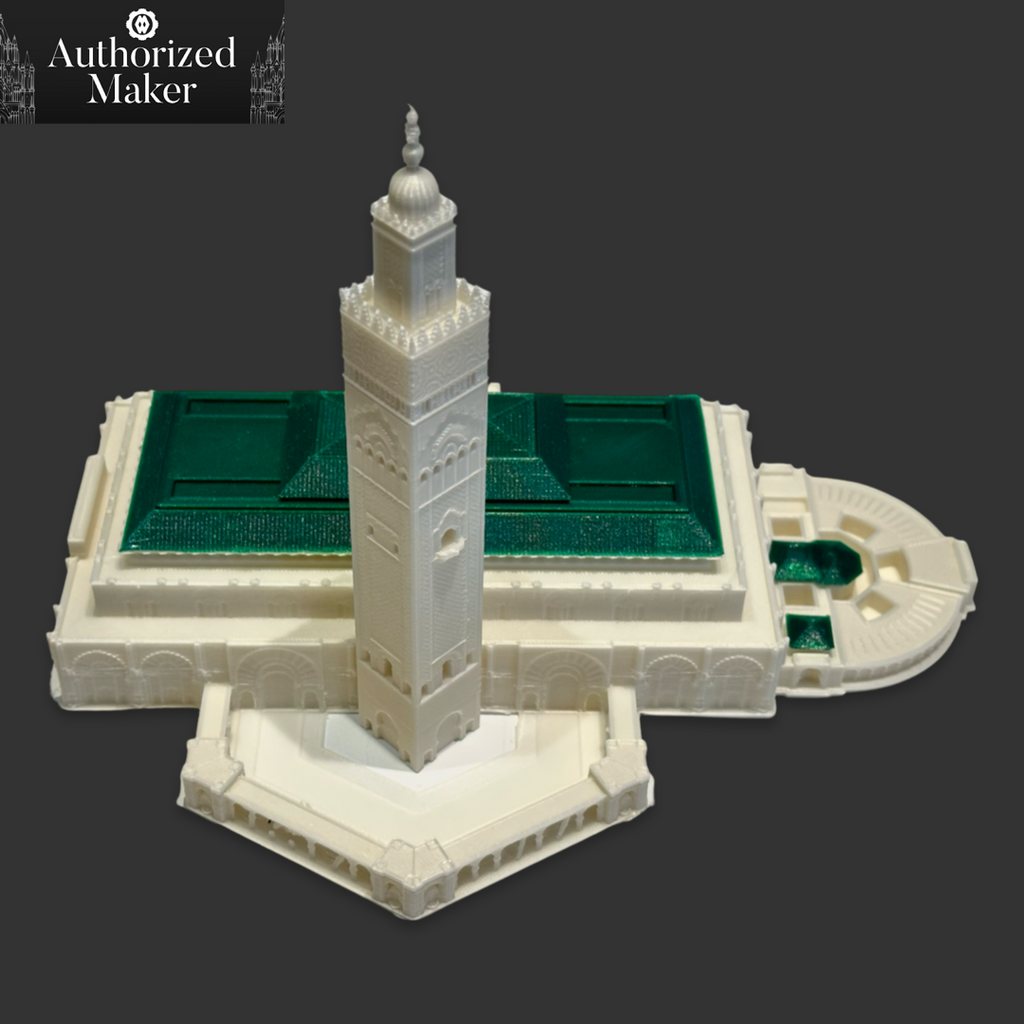 Hassan II Mosque - Casablanca, Morocco
مرحبا بك في المغرب
Welcome to Morocco!
The Hassan II Mosque (Arabic: مسجد الحسن الثاني, French: Grande Mosquée Hassan II) is a mosque in Casablanca, Morocco. It is the largest functioning mosque in Africa and it is the 7th largest in the world. Its minaret is the world's second tallest  at 210 meters (689 ft, 60 stories) high-topped by a laser, the light from which is directed towards Mecca. The minaret strongly resembles an updated and modernized version of the Koutobia Mosque's in Marrakesh. The Hassan II mosque was built from 1986 to 1993, designed by Michel Pinseau under the guidance of King Hassan II and worked on by Moroccan artisans from all over the kingdom. The mosque stands on a promontory looking out to the Atlantic Ocean. The walls are of hand-crafted marble and the roof is retractable. A maximum of 105,000 worshippers can gather together for prayer: 25,000 inside the mosque hall and another 80,000 on the mosque's outside ground.
Apart from the mosque, other structures in the area include a madrasa (Islamic school), hammams (bathhouses), a museum on Moroccan history, conference halls, and a large Islamic library. The 41 fountains in the courtyard are all well decorated. The garden around the mosque is well tended and is a popular location for family picnics.
This model was originally designed by Dany Sánchez from MiniWorld3D. Makerwiz is the Authorized Maker of 3D prints designed by MiniWorld3D.
The size of this model is ~244 x 165 x 180 mm. 
The material is PLA. The resolution is 0.2mm layer height. The infill is 15%.
Our 3D print featured in the product photos was printed using Vanilla White and Opal Green PLA (from Prusament), but we have over 60 vibrant colours available to choose from!