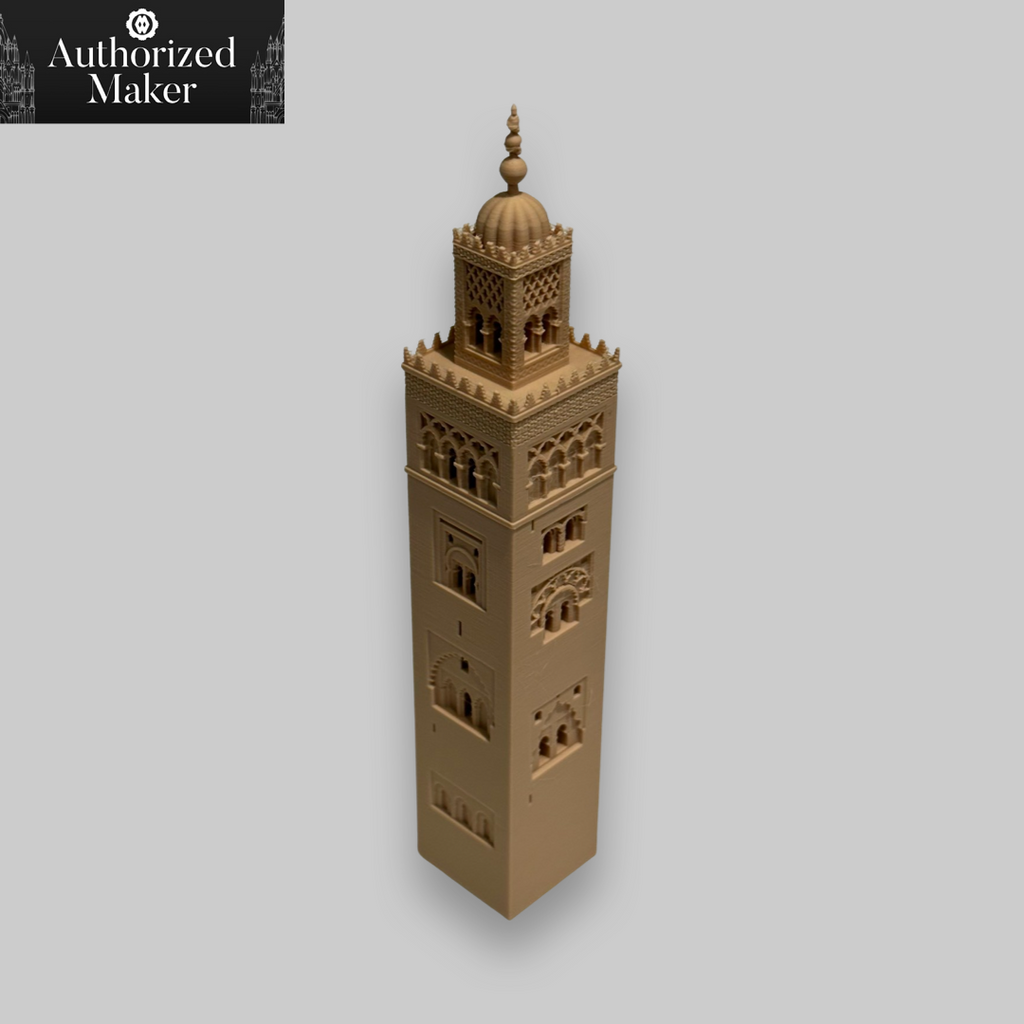 Koutoubia Minaret - Marrakech, Morocco
مرحبا بك في المغرب
Welcome to Morocco! Bienvenue a Maroc!
The Minaret of the Koutoubia Mosque is the landmark of the Moroccan city of Marrakech.
The Koutoubia (or Kutubiyya) Mosque is the biggest and most important in Marrakech, once an imperial city and capital of Morocco. "Koutoubia" means booksellers, the mosque took this name because it is located in what used to be the neighborhood of this trade. The mosque was finished during the reign of Almohad Caliph Yaqub al-Mansour (1184-1199). This minaret is the first of 3 sister towers; the other two being La Giralda in Seville, Spain, and the Hassan Tower in Rabat, Morocco, both modeled after the Koutoubia.

The minaret tower is 77 meters (253 ft) in height, including the spire, itself 8 meters (26 ft) tall. Each side of the square base is 12.8 meters (42 ft) in length. The minaret is visible from a distance of 29 kilometers (18 mi).
This model was originally designed by Dany Sánchez from MiniWorld3D. Makerwiz is the Authorized Maker of 3D prints designed by MiniWorld3D.
The size of this model is ~203 x 35 x 35 mm. 
The material is PLA. The resolution is 0.2mm layer height. The infill is 15%.
Our 3D print featured in the product photos was printed using Matte Kraft PLA (from D3D), but we have over 60 vibrant colours available to choose from!