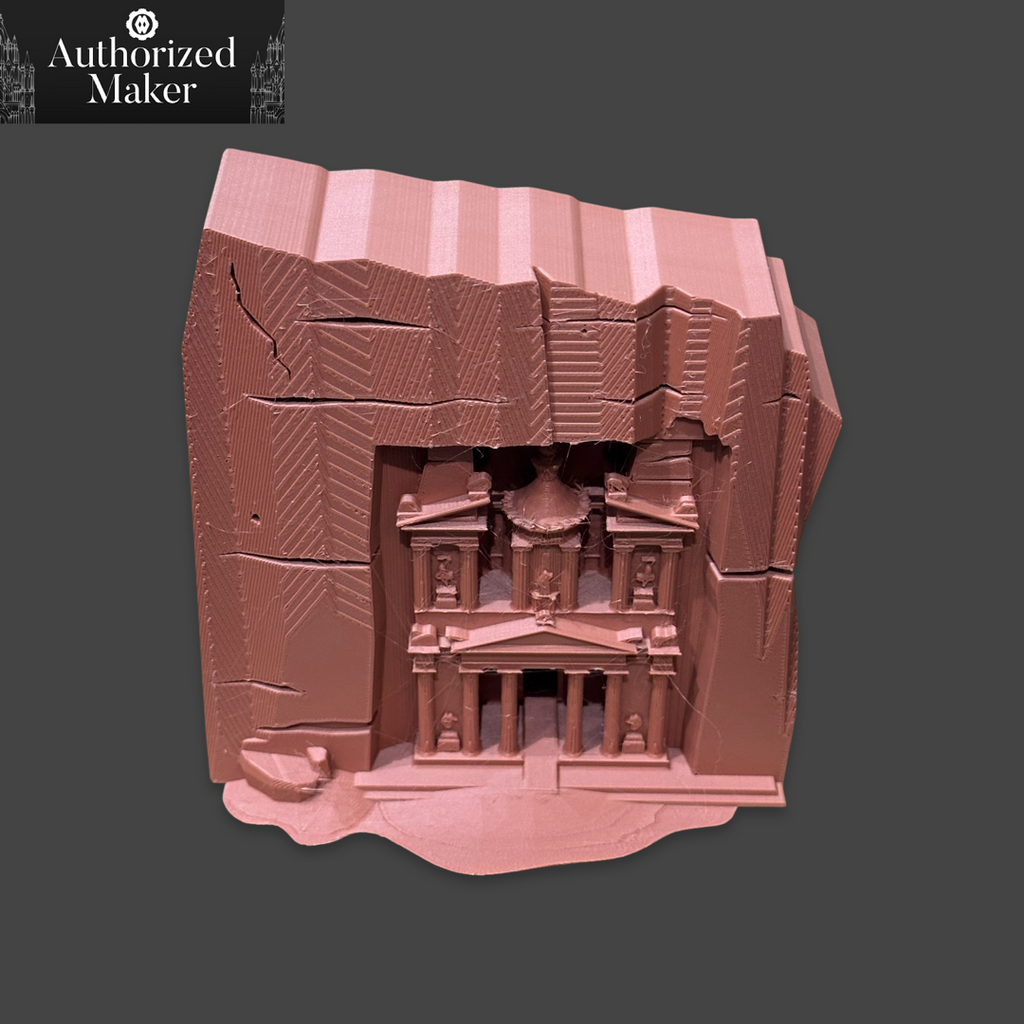 The Treasury - Petra, Jordan
مرحبا بكم في البتراء
Welcome to Petra!
Petra (Arabic: البتراء, Al-Batrāʾ; Ancient Greek: Πέτρα), originally known to the Nabataeans as Raqmu, is a historical and archaeological city in southern Jordan. The city is famous for its rock-cut architecture. Another name for Petra is the Rose City due to the color of the stone out of which it is carved. Besides being a UNESCO World Heritage site, it was named amongst the New 7 Wonders of the World in 2007. Featured in this model is the building known as "The Treasury", made famous from its appearance in Indiana Jones and The Last Crusade.
This model was originally designed by Dany Sánchez of MiniWorld3D. Makerwiz is the Authorized Maker of 3D prints designed by MiniWorld3D.
The size of this model is ~142 x 134 x 66mm. 
The material is PLA. The resolution is 0.2mm layer height. The infill is 15%.
Our 3D print featured in the product photos was printed using Matte Terracotta PLA (from D3D), but we have over 60 vibrant colours available to choose from!