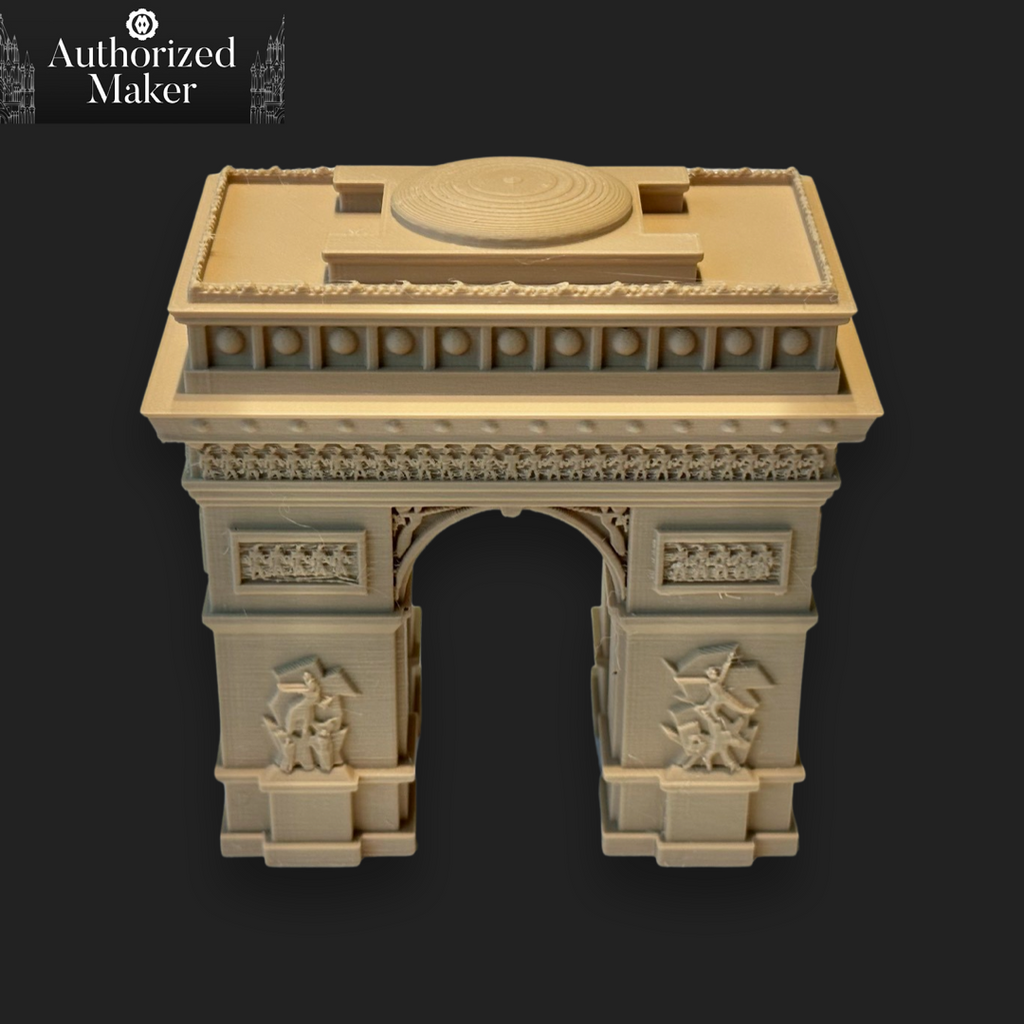 Arc de Triomphe - Paris, France
Bienvenue à Paris!
Welcome to Paris!
The City of Lights' second landmarks has arrived to MiniWorld3D's Wanderlust Collection on Printables, and it is also one of our most popular models, it has been downloaded and printed countless times by makers around the world.
The people of France have a rich and proud history and today they still stand together in moments of hardship. This model is a celebration of the French people, their history and culture!
The Arc de Triomphe honors those who fought and died for France in the French Revolutionary and the Napoleonic Wars. The monument was designed by Jean Chalgrin in 1806 in Neoclassic style. It stands 50 meters (164 ft) in height, 45 m (148 ft) wide and 22 m (72 ft) deep.

This model was originally designed by Dany Sánchez of MiniWorld3D, with improvements from GreenGate3D. Makerwiz is the Authorized Maker of 3D prints designed by MiniWorld3D.
The size of this model is ~109 x 57 x 105 mm. 
The material is PLA. The resolution is 0.2mm layer height. The infill is 15%.
Our 3D print featured in the product photos was printed using Matte Kraft PLA (from D3D), but we have over 60 vibrant colours available to choose from!