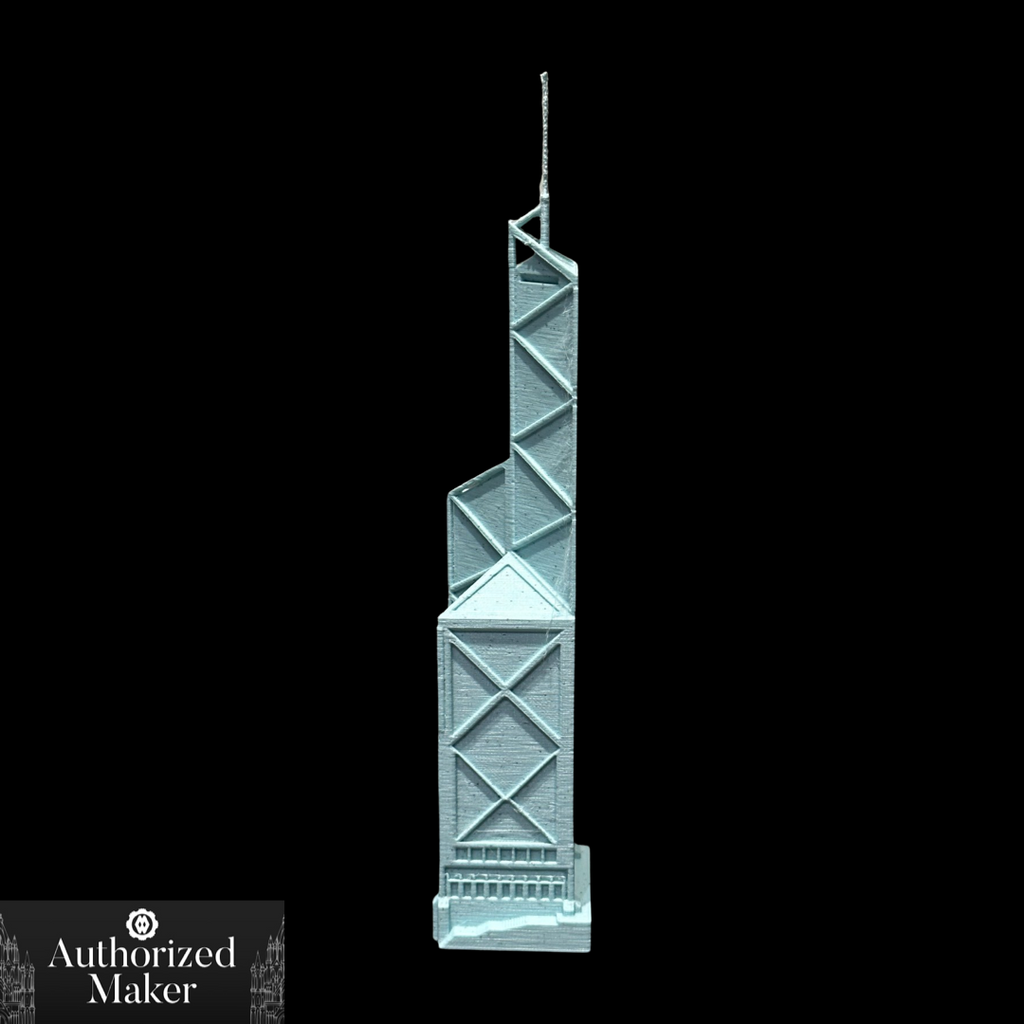 Bank of China - Hong Kong, China
歡迎來到中國香港
Welcome to Hong Kong, China!
The Bank of China Tower is one of the most recognizable landmarks in Hong Kong, notable for its distinct shape and design, consisting of triangular frameworks covered by glass curtain walls. The building was designed by Chinese-American architect I. M. Pei and L.C Pei. At a height of 315.0 m (1,033.5 ft), reaching 367.4 m (1,205.4 ft) high including masts, the building is the fourth tallest skyscraper in Hong Kong, after International Commerce Centre, Two International Finance Centre and Central Plaza. It was the tallest building in Hong Kong and Asia from 1989 to 1992, and it was the first supertall skyscraper outside the United States. 
This model was originally modeled by designer
 

Dany Sánchez

 

from MiniWorld3D and Álvaro from @3dvision_prints. 

Makerwiz is the Authorized Maker of 3D prints designed by MiniWorld3D.
The size of this model is ~35 x 33 x 171 mm. 
The material is PLA. The resolution is 0.15mm layer height. The infill is 15%.
Our 3D print featured in the product photos was printed using Marble Aqua PLA (Marble Slate Grey PLA from Polymaker), but we have over 60 vibrant colours available to choose from!