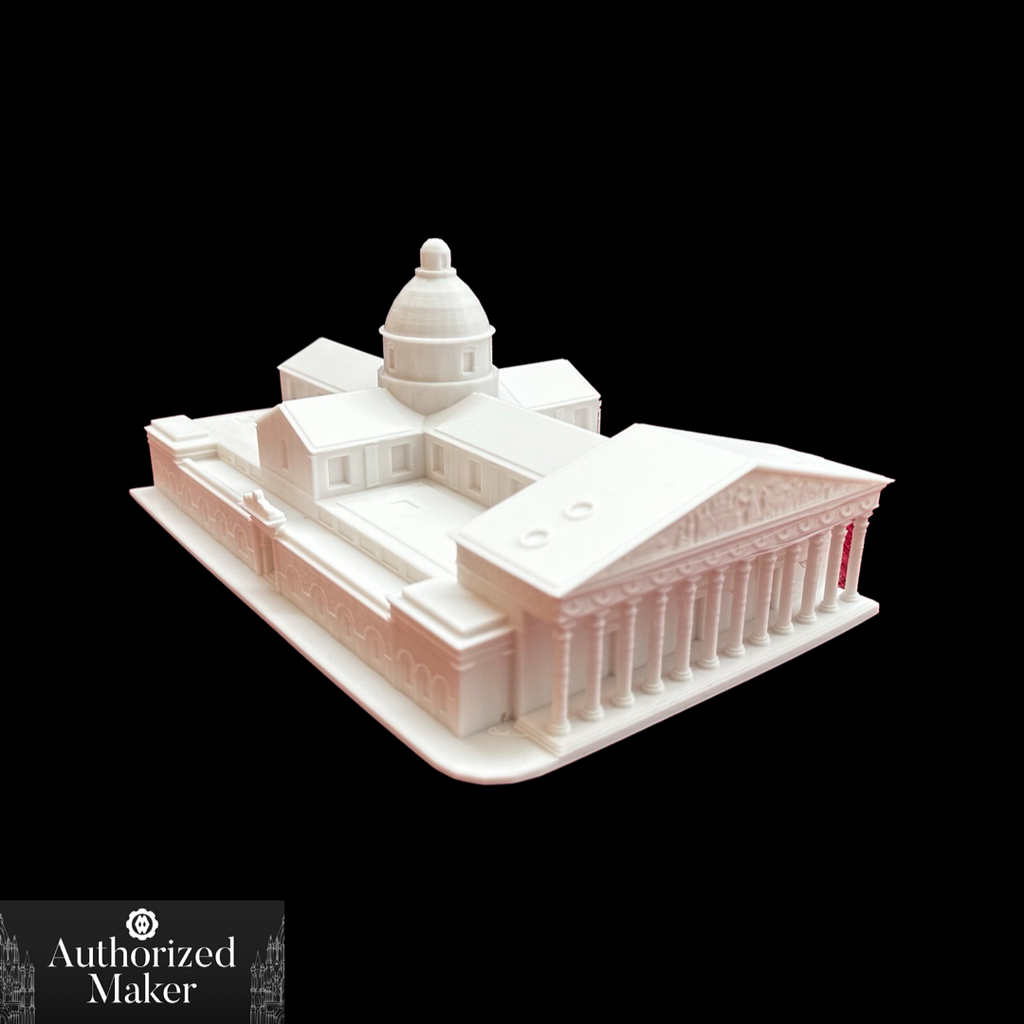 Buenos Aires Cathedral - Buenos Aires, Argentina
¡Bienvenidos a Argentina!
Welcome to Argentina!
The Buenos Aires Metropolitan Cathedral
 

is the main Catholic church in Buenos Aires, Argentina. It is located in the city center. It is the mother church of the Archdiocese of Buenos Aires and the primatial church of Argentina.
It was rebuilt several times since its humble origins in the
 

16th century. As a consequence, the present building is a

 

mix of architectural styles. It's most identifiable characteristics are the

 

absence of towers, its Classical façade

 

and the high dome. The interior keeps precious 18th-century statues and altarpieces, as well as abundant Neo-Renaissance and Neo-Baroque decoration.
Inside is the mausoleum of
 

General José de San Martín, a pivotal figure in the independence of Argentina, Chile, and Perú from Spanish rule.
This model was originally created by
Dany Sánchez
 from MiniWorld3D. 
Makerwiz is the Authorized Maker of 3D prints designed by MiniWorld3D.
The size of this model is ~161 x 100 x 70 mm. 
The material is PLA. The resolution is 0.2mm layer height. The infill is 15%.
Our 3D print featured in the product photos was printed using Piano White PLA (from Botfeeder), but we have over 60 vibrant colours available to choose from!