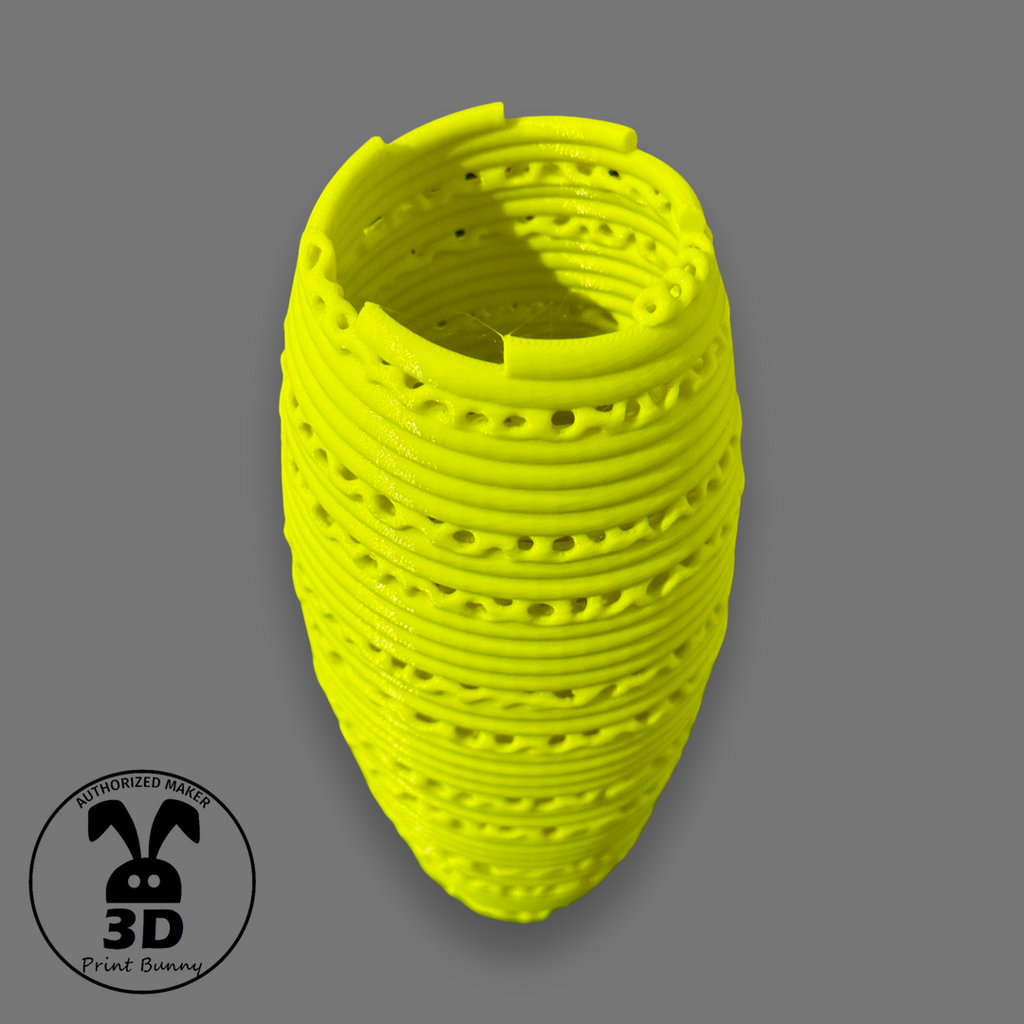 Voronoi Coil Vase
Voronoi Coil Vase by 3DPrintBunny.
This model is an original creation by 3DPrintBunny. Makerwiz is the Authorized Maker of 3D prints designed by 3DPrintBunny, a highly talented creator of 3D Art and Design based in NSW, Australia.
The size of this model is ~77 x 76 x 167 mm. The material is PLA. The resolution is 0.2mm layer height. The infill is 15%.
Our 3D print featured in the product photos was printed using Fluorescent Green PLA (from ColorFabb), but we have over 60 vibrant colours available to choose from!