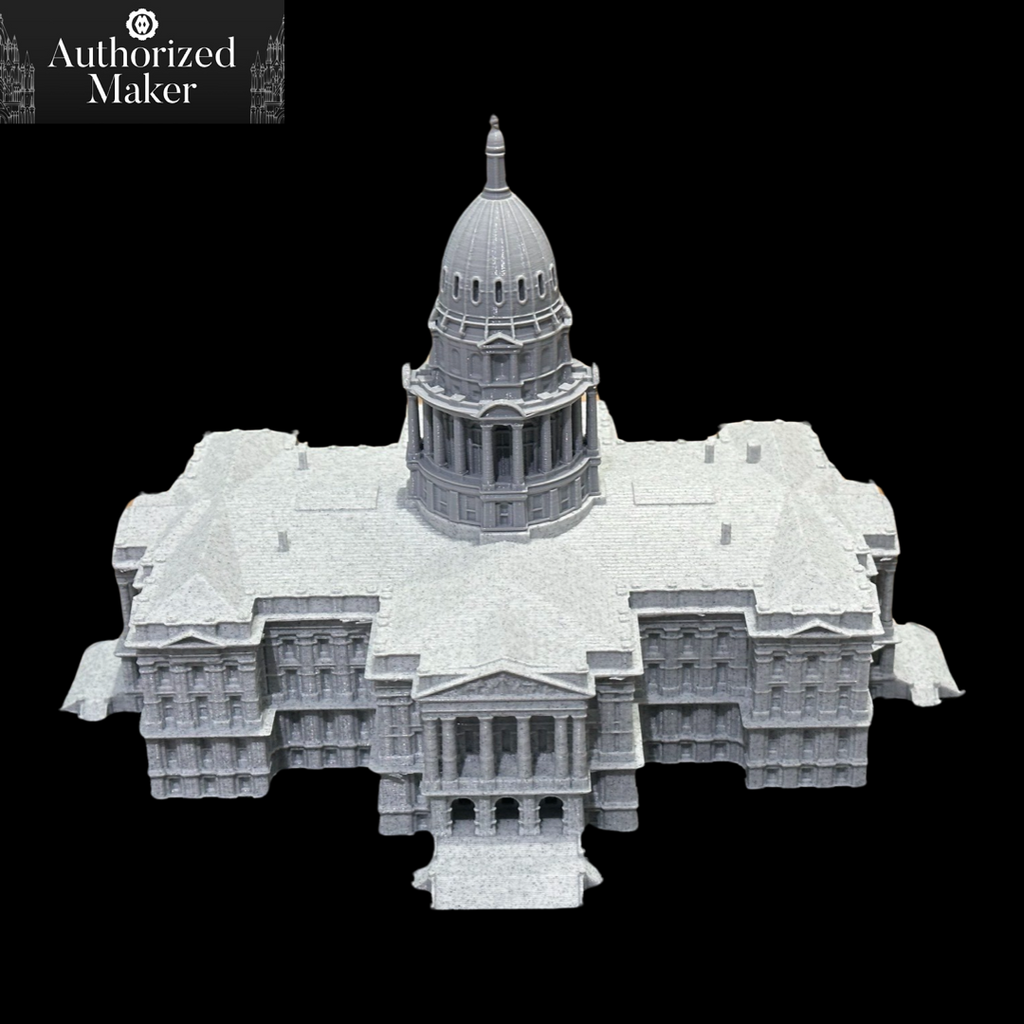 Colorado State Capitol - Denver, CO, USA
Welcome to Denver, Colorado!
The Capitol of the State of Colorado, in the United States, is the house of the legislative and judicial powers of the State. It was built in the late 1800's, following the incorporation of Colorado as a state in 1877, and finished early in the 20th Century. It's architectural style is Neo-Classical. This monumental building is located in the heart of Denver, it dominates the scene because of its gold-plated dome, that shines like a jewel in the border between the Great Plains and the Rocky Mountains.
This model was originally designed by Dany Sánchez of MiniWorld3D. Makerwiz is the Authorized Maker of 3D prints designed by MiniWorld3D.
The size of this model is ~233 x 193 x 153 mm. 
The material is PLA. The resolution is 0.2mm layer height. The infill is 15%.
Our 3D print featured in the product photos was printed using Gravity Grey PLA (from Prusament) for the dome and Marble Grey PLA (from Prusament) for the building, but we have over 60 vibrant colours available to choose from! For simplicity's sake, the dome colour will be fixed.