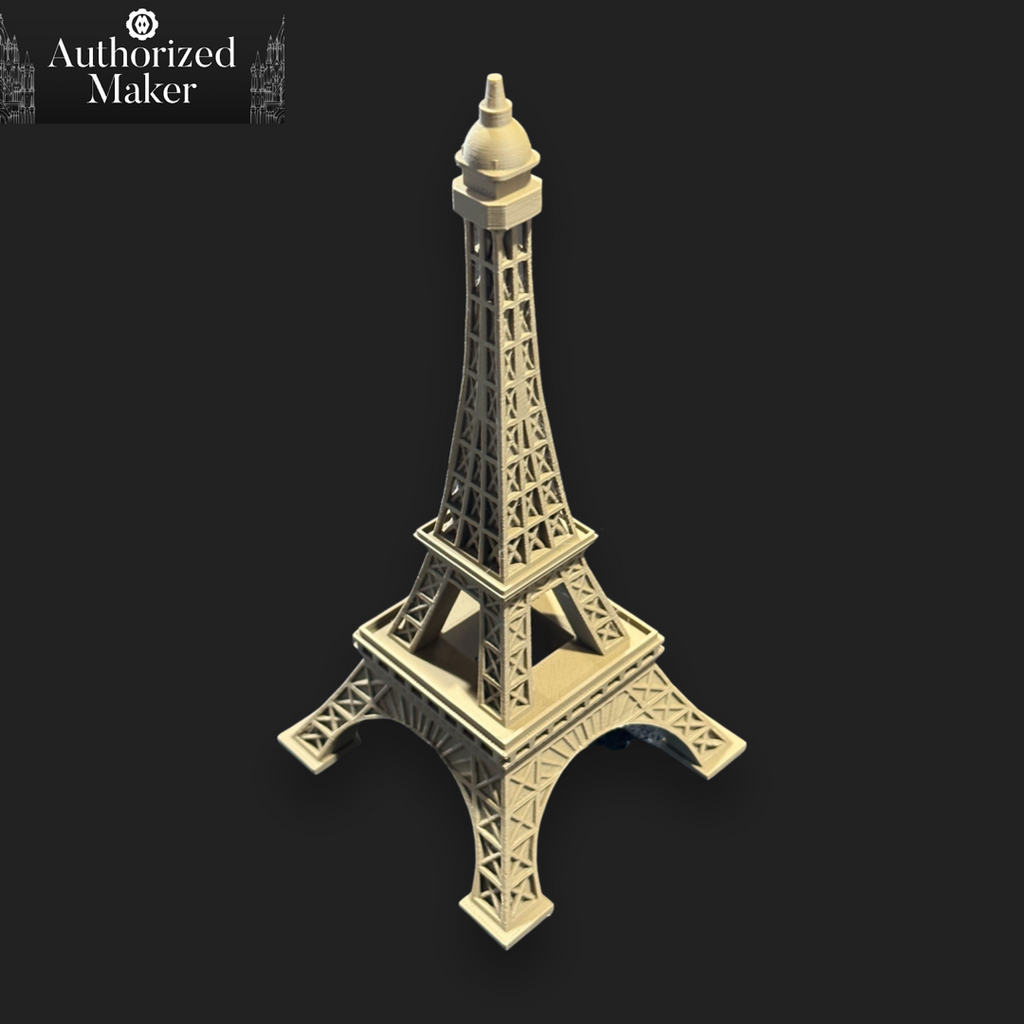 Eiffel Tower - Paris, France
Bienvenue à Paris!
Welcome to Paris!
The Eiffel Tower in Paris has become a timeless symbol of romanticism and "la vie en rose". It is not only an icon of the city, but of all France and also our representative of Europe in the Wanderlust Collection of MiniWorld3D!
We made it with considerations for FDM miniature printing, so it should be easy to print and have great details, even with regular nozzle setups and printed small. 
It is a wrought-iron lattice tower, named after the engineer Gustave Eiffel, whose company designed and built the tower, built from 1887 to 1889 for Paris' World Fair. It was the tallest structure in the world at 330 m, until the completion of the Chrysler Building in New York City in 1930.
This model was originally designed by Dany Sánchez of MiniWorld3D. Makerwiz is the Authorized Maker of 3D prints designed by MiniWorld3D.
The size of this model is ~210 x 100 x 100 mm. 
The material is PLA. The resolution is 0.2mm layer height. The infill is 15%.
Our 3D print featured in the product photos was printed using Matte Brown PLA (from D3D), but we have over 60 vibrant colours available to choose from!