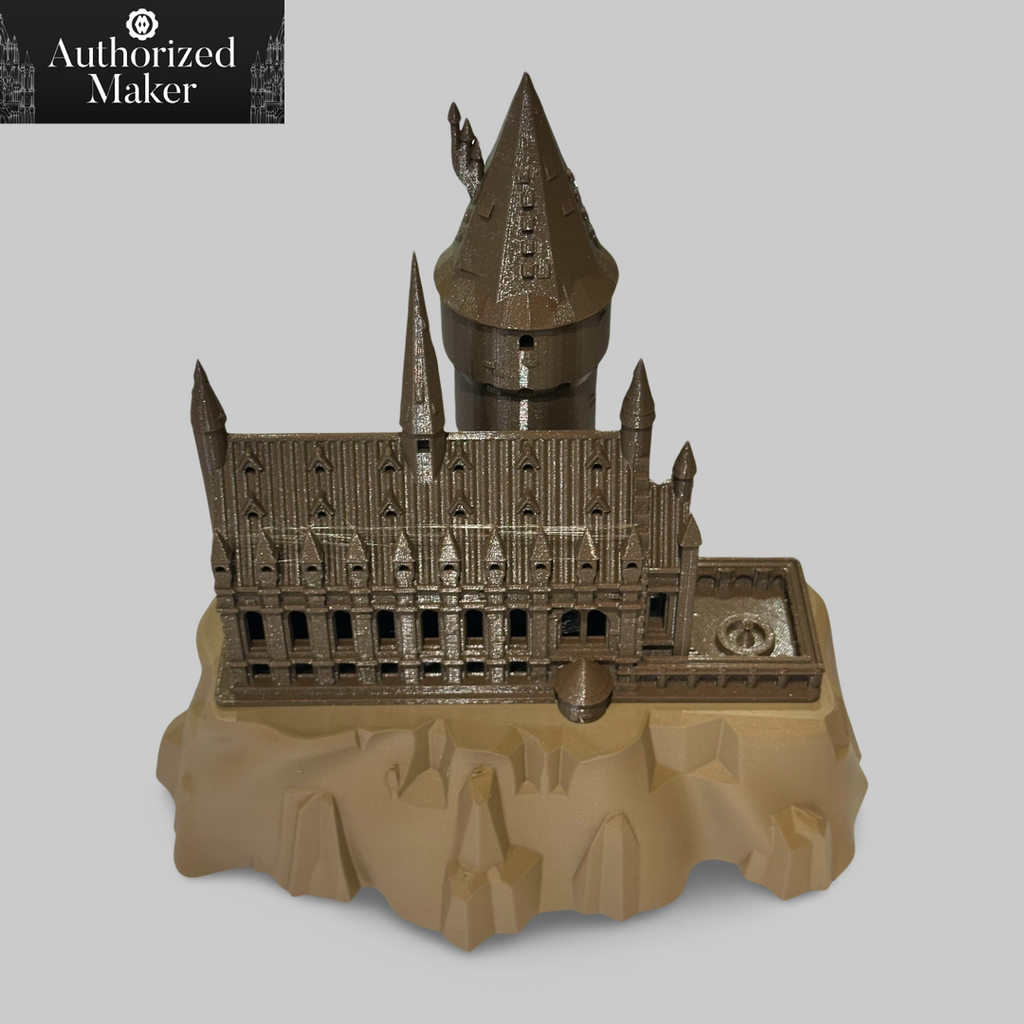 Hogwarts Castle Lamp - Wizarding World of Harry Potter
Welcome to the Wizarding World of Harry Potter!
This model is inspired by the Hogwarts Castle from the book and movie series of Harry Potter. This castle is where wizards and witches from the series learn magic and have adventures. The model includes a base that hides a common LED tea light so that your castle shines like a lamp! Lumos!
MiniWorld3D has updated & improved the original model to have better detail & to make it easier to print. Improvements include elimination of overhangs, simulation of brickwork, masonry and shingles, hollowness to add lights inside, and the MiniWorld3D logo. 
This model was originally designed by Dany Sánchez of MiniWorld3D. Makerwiz is the Authorized Maker of 3D prints designed by MiniWorld3D.
Harry Potter is a book series by J.K. Rowling. Harry Potter Characters, Names And Related Indicia Are Trademarks Of And © Warner Bros. Entertainment Inc. This model is a non-profit, fan work.
The size of this model is ~244 x 196 x 158 mm. 
The material is PLA. The resolution is 0.2mm layer height. The infill is 15%.
Our 3D print featured in the product photos was printed using Recycled PLA (from Prusament) for the castle and Matte Brown PLA (from D3D) for the base, but we have over 60 vibrant colours available to choose from! For simplicity's sake, the base colour will be fixed.