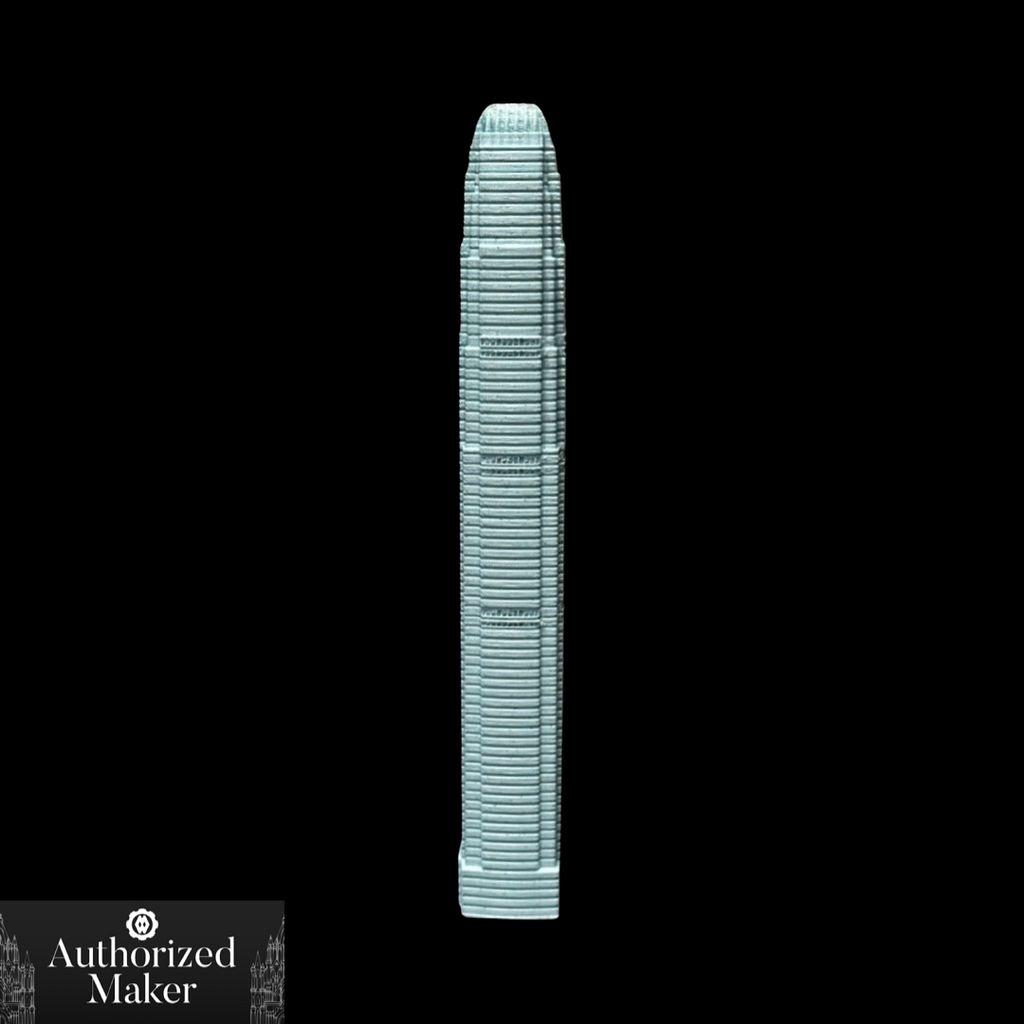 Two International Financial Centre - Hong Kong, China
歡迎來到中國香港
Welcome to Hong Kong, China!
The International Finance Centre (IFC) Tower 2 is the second tallest building in Hong Kong at a height of 415 m, behind the International Commerce Centre. It has a similar height to that of the former World Trade Center twin towers in NYC. Along with One IFC, it was constructed and is owned by IFC Development. Tower Two was completed in 2003.
This model was originally modeled by designer
 

Dany Sánchez

 

from MiniWorld3D and Álvaro from @3dvision_prints. 

Makerwiz is the Authorized Maker of 3D prints designed by MiniWorld3D.
The size of this model is ~26 x 26 x 187 mm. 
The material is PLA. The resolution is 0.15mm layer height. The infill is 15%.
Our 3D print featured in the product photos was printed using Marble Aqua PLA (Marble Slate Grey PLA from Polymaker), but we have over 60 vibrant colours available to choose from!