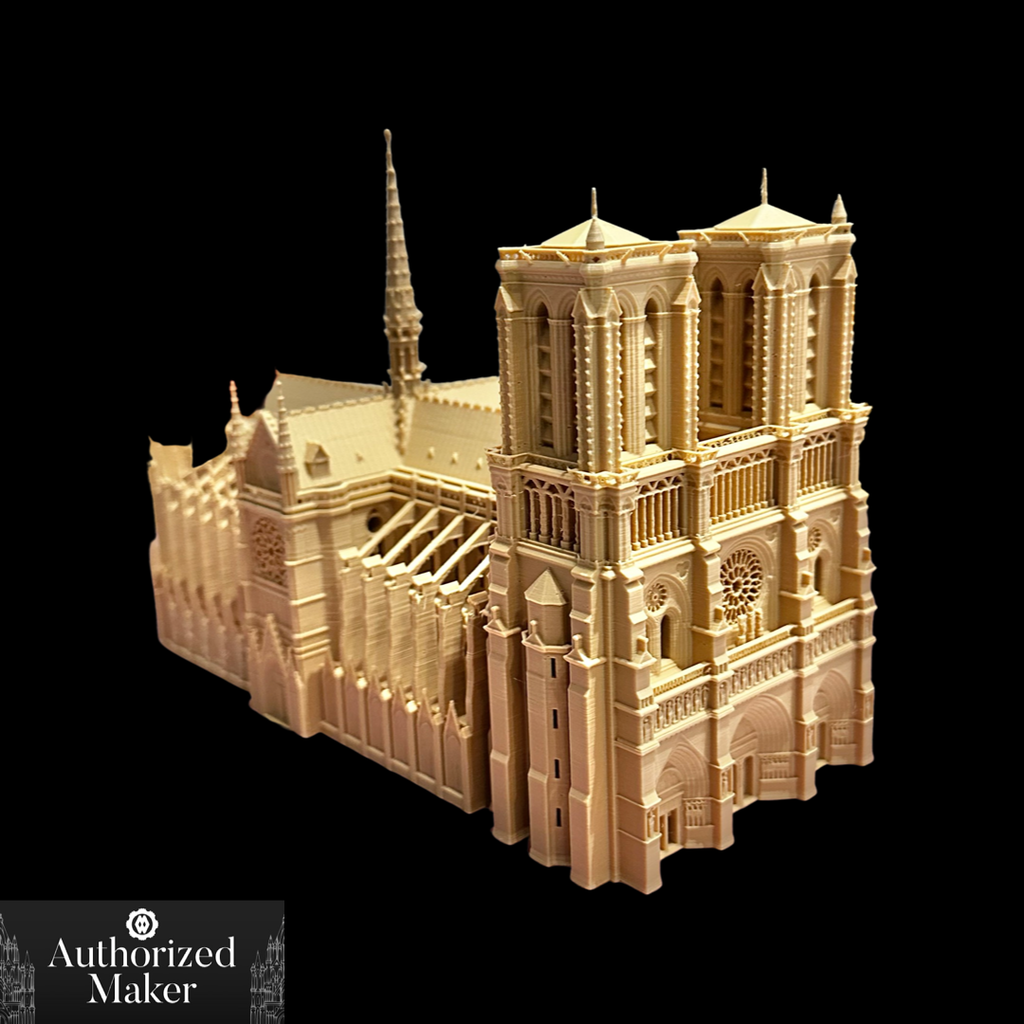 Notre-Dame de Paris Cathedral - Paris, France
Bienvenue à Paris!

Welcome to Paris!
Notre-Dame de Paris (Our Lady of Paris) is a medieval Catholic cathedral on the
 

Île de la Cité,

 

an island on the river Seine, in the heart of Paris, France. The cathedral is consecrated to the Virgin Mary and considered to be one of the finest examples of French Gothic architecture. Its innovative use of the rib vault and flying buttress, its enormous and colorful rose windows, and the naturalism and abundance of its sculptural decoration set it apart from the earlier Romanesque style.
Construction began in 1160 and was largely complete by 1260, though it was modified frequently in the following centuries. In the 1790s, Notre-Dame suffered desecration during the French Revolution; much of its religious imagery was damaged or destroyed. In the 19th century, the cathedral was the site of the coronation of Napoleon I.
Popular interest in the cathedral blossomed soon after the 1831 publication of Victor Hugo's novel known in English as
 

The Hunchback of Notre-Dame.
Approximately 12 million people visit Notre-Dame annually, making it the most visited monument in Paris.
While undergoing renovation and restoration, the roof of Notre-Dame caught fire on the evening of 15 April 2019. The cathedral sustained serious damage, including the destruction of the spire and most of the lead-covered wooden roof above the stone vaulted ceiling. Funding goals for its restoration were met within hours, the work is expected to be completed in 2024.
This model was originally created by

Dany Sánchez and Daniel Muradás

 from MiniWorld3D. 

Makerwiz is the Authorized Maker of 3D prints designed by MiniWorld3D.
The size of this model is ~165 x 71 x 105 mm. 
The material is PLA. The resolution is 0.2mm layer height. The infill is 15%.
Our 3D print featured in the product photos was printed using Matte Kraft PLA (from D3D), but we have over 60 vibrant colours available to choose from!